Steps to take to make a claim on consumer credit insurance
Check if you have consumer credit insurance
Check if you were sold consumer credit insurance by checking your documents or calling your lender, who must keep details of any related insurance they arranged. Ask them to send you a copy of the Certificate of Insurance and policy terms (Product Disclosure Statement).
RESOURCE
Use a letter template (Word 28kb) to ask your lender for details about consumer credit insurance.
At the same time, let your lender know you're in financial hardship and negotiate a repayment arrangement while you wait for your claim to be paid. Refer to Negotiate payment terms.
If you do have consumer credit insurance, make a claim
Make a claim directly to the insurer (not your lender).
Your claim will be decided based on evidence that you're unemployed, ill or have a disability, so you might need to provide the following:
A separation certificate from your previous employer (for unemployment)
Medical certificates if you're ill or have a disability
Death certificate (if you're an executor claiming on the policy for someone who died)
If your insurer tells you you're not covered, still lodge a claim and get legal advice.
TIP
Don't confuse consumer credit insurance with 'Lenders Mortgage Insurance'. 'Lenders Mortgage Insurance' is different and doesn't cover you for mortgage repayments. It may seem unfair, but it actually covers the bank, not you.
If the claim is refused, get it in writing
If the insurer refuses your claim, ask them to put the reasons in writing. If you're not sure whether the insurer has validly refused your claim, contact the Insurance Law Service (offered by the Financial Rights Legal Centre) for free legal advice.
REASONS FOR INSURER CLAIM REFUSAL
Insurers can refuse your claim for four main reasons.
Non-disclosure: where you have not disclosed relevant information when you applied for or renewed the policy and therefore the insurer might be able to reject your claim.
Exclusion clauses: where the policy does not cover the loss, for example, or there was a pre-existing illness, or you were not employed full time at the time you became unemployed.
Fraud: where the insurer believes you have acted fraudulently to obtain a benefit.
Policy cancellation: where the insurer has cancelled your policy. The insurer must have sufficient reason to cancel and have taken appropriate steps to inform you of the cancellation in accordance with their legal obligations.
If you disagree with the refusal, you can dispute it
a. Let the insurer know you're disputing it
The insurer needs to know that you're not happy about the decision (make a note of when you told the insurer this for your records). Once you've told them, they'll review the decision through their Internal Dispute Resolution (IDR) process. They have 45 days to resolve the dispute. If they don't, continue to (b).
b. Make a complaint to the Australian Financial Complaints Authority (AFCA)
If your dispute with the insurer is rejected or 45 days have passed, you can raise a further dispute with AFCA, which is a free and independent service.
AFCA can make a decision (called a 'determination') that is binding on the insurer. This means if AFCA decides the insurer has to pay then it has no choice.
You don't have to accept the determination if you don't want to. If the decision goes against you then you can still go to a tribunal or court to pursue your case (Step 5).
Apply to the appropriate tribunal for consumer claims, or court
If your state has a tribunal for consumer claims, you can apply to them (there are tribunals in all states/territories except SA and NT). The tribunals have varying limits for claims. The other alternative is court.
Get in touch with one of our financial counsellors on 1800 007 007 before going to a tribunal or court.
Speak to one of our financial counsellors
If your problem still hasn't been solved, or you're feeling overwhelmed, call us on 1800 007 007 to speak with one of our financial counsellors.
Can the insurer ask for that?
How much information can my insurance company request from me?
Both parties to an insurance contract have a duty to act in the utmost good faith.
Your insurance company can ask for as much information as they need to make a decision on your claim – as long as it's relevant to the claim. If you feel that the information requested is not relevant, ask your insurer to explain why they think it is.
However, if they're asking for a lot of information, you're probably being investigated. Get legal advice because the investigation process can be very upsetting.
It's up to you to decide whether you want to provide the information requested. If you don't, your claim may be denied. It's important to remember that if your claim is a genuine one, it's always a good idea to cooperate.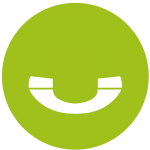 You might feel overwhelmed, but you have options and there are steps you can take yourself. But if you feel you need a bit more guidance or need help quickly, simply call us.