Privacy
Application
This privacy policy is divided into two parts.
Part 1 describes the privacy policies for people ringing the National Debt Helpline phone number of 1800 007 007
Part 2 is the privacy policy for people accessing the National Debt Helpline website at www.ndh.org.au
Part 1 – Privacy policy for callers to the National Debt Helpline 
The National Debt Helpline is a group of not-for-profit organisations working under a common banner to help Australians solve their debt problems. There is one separate organisation in each State and Territory in Australia. When a caller rings the National Debt Helpline phone number (1800 007 007), the call will be automatically directed to the organisation in the State/Territory where the call is made.
Each organisation involved with the National Debt Helpline has its own privacy policy that sets out how it will collect and use your private and confidential information if you ring 1800 007 007.  The policies are designed in accordance with various privacy laws and with the confidentiality requirements applying to financial counsellors working with their clients.
You can find a copy of each organisation's privacy policy as set out below.
2.1      Application
The National Debt Helpline (NDH) website (www.ndh.org.au) is operated by Financial Counselling Australia Ltd (FCA).
FCA operates the website on behalf of the services delivering financial counselling through the national phone number – 1800 007 007. These services are:
2.2    Accessing the NDH websites
The NDH website has been set up to provide people with information about credit and debt issues and the role of financial counsellors.
You can access the NDH homepage and browse the site without disclosing your personal information. The NDH website does not knowingly link to sites that are privacy-invasive, but you should note that our privacy policies do not apply to linked websites. When you link to another website, we recommend you read the privacy statement of that website to familiarise yourself with its privacy policy.
2.3    Collection and use of personal data
The NDH website does not collect or record personal information.
2.4    Disclosure
In the event of an investigation into suspected unlawful or improper activity, a law enforcement agency or government agency may exercise its legal authority to inspect the web server's records.
2.5    Collection and use of site visit data
We do not use cookies to collect personal information about your Internet Protocol (IP) address and browser/operating system information. More information about cookies is available on websites like Cookie Central.
The following non-personal information is automatically recorded by our website's server for statistical and system administration purposes only:
the address of your server
the date and the time you visited the NDH website
the pages you accessed and downloaded
the address of the last website you visited
your operating system
the type of browser you are using.
To the extent that this data could make individuals identifiable, the NDH service will not attempt to identify you unless necessary to investigate a breach of law or regulation.
2.6    Further information or complaints
If you require any further information about this website or have a complaint about it, please contact:
Financial Counselling Australia
[email protected]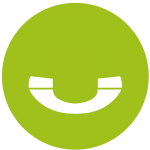 You might feel overwhelmed, but you have options and there are steps you can take yourself. But if you feel you need a bit more guidance or need help quickly, simply call us.