Privacy
The National Debt Helpline services (1800 007 007 phone number and live chat service) and the Small Business Bushfire Financial Counselling Helpline (1800 413 828 phone number) are operated by Financial Counselling Australia Limited (FCA) in conjunction with financial counselling not-for-profit organisations.  FCA and those financial counselling organisations (referred to in this policy as 'we') are all committed to protecting your privacy and complying with our privacy legal obligations.
FCA manages the National Debt Helpline website (NDH website). As well as providing information to website users, the NDH website includes a live chat service.  This is hosted by Freshworks Pty Ltd using its Freshchat product: see www.freshworks.com/privacy for its privacy policy.
This Privacy Policy explains how FCA manages NDH website users' personal information.  It also directs you to the privacy policies of the financial counselling organisations that participate in providing the National Debt Helpline services.
The NDH website does not knowingly link to sites that are privacy-invasive, but you should be aware that FCA is not responsible for linked websites. When you link to another website, you should read the privacy statement of that website to understand your privacy protections.
 Collection and use of personal information
a)  Browsing the NDH website
You can browse the NDH website without disclosing your name or other identifying information.
The NDH website does not use cookies to collect personal information about your Internet Protocol (IP) address and browser/operating system information (more information about cookies is available on websites like Cookie Central).
The following information is automatically recorded by FCA's website's server:
the address of your server
the date and the time you visited the NDH website
the pages you accessed and downloaded
the address of the last website you visited
your operating system
the type of browser you are using.
FCA will not attempt to use this information to identify you unless necessary to investigate a breach of law.
b)  Live chat service
If you use the live chat service, we may collect personal information from you including your name, email address, age range, State, reason for using the live chat service and information about your debts and financial position. All chat conversations are securely saved together with application integration data, knowledge base data, report data and agent/user data.
Purposes for which we collect, use and disclose your personal information
The NDH website information is collected and used for statistical and system administration purposes only.
If you use the live chat service, your personal information is collected and held to enable a financial counsellor to answer your questions and otherwise assist you, for example, by referring you to an agency that can provide you with assistance free of charge. We also collect and hold as de-identified data information about the types of reasons live chat users access our service.
We will not otherwise use or disclose your information without your consent, except where required or authorised to do so by law.  For example, we could be compelled to disclose information to a law enforcement agency or government agency undertaking a lawful investigation.
 How we protect your personal information
 We hold live chat information in online systems in accordance with strict procedures that protect the information.
There is a restricted group of FCA staff able to access live chat information.
System security measures include username and passwords with minimum password lengths and key types and maximum number of failed log-in attempts strictly enforced and monitoring of data-processing systems.
Our website security measures are updated and adjusted in line with the current state of knowledge.
All live chat information is held in Australia.  No personal information is transferred to a foreign country.
If FCA becomes aware of a privacy breach of your personal information, we will notify you of this unless we reasonably believe that this will not result in harm to you.
 Access and correction
 You can gain access to your personal information, subject to some limited exceptions allowed by law.  Factors affecting right to access include:
giving access would be unlawful; or
denying access is required or authorised by or under law.
An access request should be made to FCA by email [email protected].  We would expect that we would be able to respond to you within 30 days or earlier if there are urgency considerations.
If we refuse to provide access, we will explain to you in writing the reasons for our refusal.
If having accessed your information, you want to correct any information, you should put your request in writing to the FCA.   If the FCA refuses your request to correct information, FCA will explain to you in writing why.
 Complaints
 If you require any further information about the NDH website or have a complaint about it, please contact FCA by email: [email protected].
 Participant financial counselling organisations
If you ring the National Debt Helpline or the Small Business Bushfire Financial Counselling Helpline or use the NDH website live chat service, you will be put through to a financial counsellor employed by a not-for-profit organisation in your State or Territory.  Each of these organisations has its own privacy policy.  You can find a copy of each organisation's privacy policy as set out below.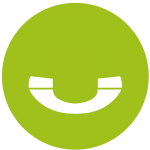 You might feel overwhelmed, but you have options and there are steps you can take yourself. But if you feel you need a bit more guidance or need help quickly, simply call us.