How to find a concession or grant
Are you receiving Centrelink benefits and/or in financial hardship?
Many concessions and benefits are available if Centrelink is your main source of income or if you have a disability.
Some concessions are available when you're in financial hardship. To demonstrate hardship you can:
complete a simple budget
contact us and speak to a financial counsellor for assistance.
See what concessions are available where you live
The government has a handy search tool so you can find the concessions available in your state or territory.
Check out concession information where you live.
Check the Centrelink Payment Finder
Get online and pop your details (work circumstances, if you have kids, if you're a carer) into Centrelink's Payment Finder.
The tool then assesses your situation and shows any concessions or grants that may be available to you. For example, you may be able to access carer payments, Newstart Allowance, a low-income health card, or a disability support pension.
Use the Payment Finder for more information.
Speak to one of our financial counsellors
If your problem still hasn't been solved, or you're feeling overwhelmed, call us on 1800 007 007 to speak with one of our financial counsellors.
Utilities and mortgage assistance
Temporarily stop payments
What help is available for my mortgage?
The Mortgage Relief Scheme
The ACT, Victoria and Queensland have government-funded mortgage relief schemes for home-owners struggling with short-term, severe financial hardship. In these schemes, interest-free loans are offered to cover arrears and some future payments.
Each of these states/territories has its own strict eligibility requirements. For more information, contact:
Department of Revenue (ACT)
Housing and Community Building, Department of Human Services (VIC)
Department of Housing (QLD)
We recommend you speak to a financial counsellor if you believe you may benefit from one of these schemes.
What help is available for my utilities?
You may be entitled to concession rates, a utility grant or special services to help you manage your utility costs.
There are a number of state, territory and federal utility relief schemes available to people who are struggling to pay their bills. While each scheme has its own eligibility requirements, they are generally only available to people who receive a Centrelink payment, or hold a health-care or concession card.
To find out what utility relief schemes you may be eligible for:
check the back of your utility account
call your utility supplier directly
refer to our Utility bills page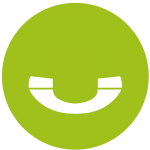 You might feel overwhelmed, but you have options and there are steps you can take yourself. But if you feel you need a bit more guidance or need help quickly, simply call us.