Sort out your Centrelink debt with these steps
Check that you owe Centrelink money
Just because Centrelink/Family Assistance Office (FAO) says you have been overpaid doesn't mean they are right. Sometimes they might act on the wrong information or incorrectly interpret the law.
You're entitled to ask for the details of:
what they've paid you each fortnight
what they say you were entitled to for the same period.
Once you have these details, get legal advice from a specialist service. To find your nearest service, check Economic Justice Australia.
If you do owe Centrelink money
You may have received a letter demanding payment within a few weeks. Remember, you can ask for a repayment arrangement if you can't afford to repay the money immediately. Here's what to do:
a. Work out what you can afford to pay
Add up your income
Add up all of your expenses
Subtract your expenses from you income
Find out more about working out what you can afford to pay.
b. Negotiate a payment plan with Centrelink
Ask for a payment plan that you can afford to pay. This would be an amount each fortnight, or month, so that you pay off the debt over time.
If you're still receiving Centrelink, this amount may be deducted from future payments.
If you're no longer receiving Centrelink it's important you start making the payments you can afford straight away
c. Ask Centrelink to waive your debt
Centrelink will only waive the debt in limited circumstances, which are if:
you didn't contribute knowingly to the overpayment (usually an administrative error); and
there are special circumstances (such as severe financial hardship, poor health or high medical costs)
It's important to hang in there and keep asking Centrelink to waive your debt. It may be useful to ask your doctor, counsellor or community caseworker, if you have one, to provide reports to help explain your circumstances.
Usually, you'll need to try more than once to get Centrelink to waive the debt. If they refuse, you can appeal that decision (see Step 3a).
TIPS FOR CONTACTING CENTRELINK
Centrelink's phone lines are open Monday to Friday from 8am to 5pm local time. The Family Assistance Office is open from 8am to 8pm local time
Waiting times are usually shortest early in the morning or on Wednesdays and Thursdays
Stay on the line – hanging up and redialling may mean a longer wait than staying on the line
Keep records of your payments so you know what you owe or what Centrelink owes you
If you don't believe you owe Centrelink money
a. Appeal Centrelink's decision
If you think a Centrelink decision is wrong, you have the right to appeal it.
Appealing is simple and free, and many people are successful at this level
Appeal to the Authorised Review Officer (ARO) in writing or over the phone
The ARO is a senior officer at Centrelink who has the power to change the original decision
b. Appeal to the Administrative Appeals Tribunal
If you think the ARO has made a wrong decision, you can appeal to the Administrative Appeals Tribunal (AAT), a body that is independent of Centrelink. There are two review processes available in the AAT. You also have further appeal rights to the the Federal Court. Get legal advice from your local specialist service on any appeal you are considering. To find your nearest service, check Economic Justice Australia.
Speak to one of our financial counsellors
If your problem still hasn't been solved, or you're feeling overwhelmed, call us on 1800 007 007 to speak with one of our financial counsellors.
What happens if?
Centrelink thinks the overpayment is due to fraud
If Centrelink thinks the overpayment is due to fraud, they may ask you to come in for an interview and they may prosecute you for a criminal offence. Get legal advice immediately.
If you need help speak to one of our financial counsellors by calling 1800 007 007.
I don't pay my Centrelink debt
If you don't pay, Centrelink can take up to 15% of your pension or benefit to repay your debt.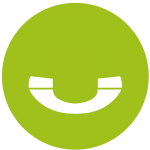 You might feel overwhelmed, but you have options and there are steps you can take yourself. But if you feel you need a bit more guidance or need help quickly, simply call us.