What to do if you need emergency help
Gather your financial documents
First of all, get your ID and financial documents together that show how much money you have coming in and out. This information will be required when you apply for any help.
Find your nearest emergency relief service
Use one of the following options:
Use the online DSS Grants Service Directory at serviceproviders.dss.gov.au to identify funded services, including emergency relief. In the search filters, select your state and region from the drop down lists. Under Programme, select "Families and Communities". Under Service Type, select "Financial Crisis and Material Aid – Emergency Relief".
See the directories on the Salvation Army website or call their national number on 13 72 58, or see the St Vincent de Paul website or call their Canberra office on (02) 6282 2722.
Contact your local church, community centre or community organisation and find out where emergency relief is provided in your area.
To find services in your area see the Service Seeker website
When you speak to the provider explain your circumstances. They'll help you with the process of getting emergency relief.
   EMERGENCY RELIEF ORGANISATIONS
Don't feel ashamed or embarrassed about seeking emergency relief – emergency relief organisations help people from all walks of life. All you need to do is ask for help!
To find emergency relief in your area check the DSS Grants Service Directory.
You can also try:
Salvation Army 1300 371 288
St Vincent de Paul 13 18 12
Anglicare 1300 111 278
Speak to one of our financial counsellors
If your problem still hasn't been solved, or you're feeling overwhelmed, call us on 1800 007 007 to speak with one of our financial counsellors.
Other ways to get emergency assistance
Centrelink advances
If you receive an income support payment or Family Tax Benefit Part A and meet the qualification criteria, you may be eligible to receive part of your fortnightly payment in advance as a lump sum.
The amount of advance payment depends on how much you're paid each fortnight and which payment you're receiving. If you receive an advance payment, a portion of your regular payment will be deducted each fortnight for 26 weeks until the advance payment has been repaid.
In most cases, you can access a Centrelink advance payment twice a year.
Charity help
Across Australia there are more than 1300 outlets for emergency relief run by charities and community organisations.
If you need help urgently with living expenses, charities can help you with:
food, transport or chemist vouchers
rent or accommodation
part-payment of electricity, gas or water bills
food parcels or clothing
budgeting or referrals to other programs.
Mortgage Relief Scheme
Most states and territories have some form of mortgage relief scheme that can provide a grant or a loan if you're having trouble keeping up with your mortgage payments. Different help is available in different parts of Australia.
Read more about mortgage relief on our Home loans page.
No Interest Loans Scheme (NILS)
NILS provides no-interest loans for essential goods and services (such as fridges and washing machines, health-care items, or car repairs).
To be eligible, you must have a Centrelink health-care or pension card (or qualify for one). You must also show that you can, and are willing to, repay the loan within 12 or 18 months.
COVID-19 – NILS are offering extra assistance for eligible people adversely impacted by the coronavirus through Household Relief Loans Without Interest. Loans of up to $3,000 are available to assist with rent, utility bills, rental bond, body corporate fees and council rates.
Utility grants
There are a number of state, territory and federal utility relief schemes if you are struggling to pay your bills.
Each scheme has its own eligibility requirements and is generally only available if you receive a Centrelink payment or hold a health-care or concession card.
To find out what utility relief schemes you may be eligible for, check on the back of your utility bill or with your supplier directly.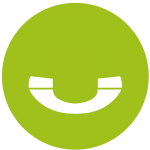 You might feel overwhelmed, but you have options and there are steps you can take yourself. But if you feel you need a bit more guidance or need help quickly, simply call us.