If you're worried about school expenses, consider these steps
Work out what you can afford to pay
If you're struggling to pay back money you owe, the first thing to do is to work out what you can actually afford to pay by doing a simple budget. How to work out what you can afford to pay.
If you can afford to pay something
Start paying the amount you can afford and get in touch with your creditor straight away to put a repayment agreement in place.
If you can't afford to pay anything
Call us on 1800 007 007 straight away for advice.
Stop paying school fees and expenses by direct debit
If your school expenses are being paid by a direct debit, consider cancelling it. Check with the school first about other payment methods.
There are many advantages to stopping direct debits:
You have more control over your payment amount
You decide when you make payments
You won't get charged for overdrawing your savings account.
Read more about cancelling direct debits.
Contact your school
Public schools
School fees are not compulsory in public schools. If you cannot afford to pay the fees do not pay them. You are not required to pay them. If the public school demands fees get advice.
If you want to contribute, pay what you can afford. Explain to the school that you can afford the full expenses but will contribute what you can and when you can.
You can also ask the school for financial assistance when you cannot afford basic compulsory items like a uniform, school excursion and basic school supplies. Many schools have funds set aside to cover expenses for families in financial hardship
Independent and Private Schools
Contact your school as soon as possible and ask to speak to the principal or school financial manager. Explain that you're having difficulty paying fees.
If you are behind in fees, the school can ask your child to leave and/or pursue any outstanding debt from you. Aim to keep paying what you can afford and put an agreed payment plan in place.
When talking to the school ask about:
Hardship policies
If the school has a hardship policy, try to negotiate a payment plan that you can afford and confirm it in writing.
Student assistance schemes
In most states and territories there's some form of student assistance scheme that can help families on a low income. Ask your school if they have access to such a scheme.
Waiving the debt
In some cases the school might waive the debt. A school may waive or reduce your fees or debt if:
you have had a long association with the school; or
your child brings some academic, sporting or other curricular prestige to the school.
You might even suggest performing a professional or other service for the school in exchange for the fees or debt being reduced or waived.
Changing schools
If you can't afford the fees for the foreseeable future you might need to change schools. Try to negotiate this so it is as painless as possible for your child.
If you can't agree, dispute it
If you can't come to an agreement that you think is fair, or you believe money is being claimed you don't owe get advice from us on your options.
Speak to one of our financial counsellors
If your problem still hasn't been solved, or you're feeling overwhelmed, call us on 1800 007 007 to speak with one of our financial counsellors.
KNOW YOUR RIGHTS
PRIVATE SCHOOLS
Private schools may take you to court and/or ask your child to leave the school if you can't afford school expenses and don't do anything about it.
If you can't afford the school expenses and you don't do anything about the arrears, a private school may take you to court and/or ask your child to leave the school.
If the school gets a court judgment, it can be enforced, which means a portion of your wage may be taken, your possessions may be seized or you could be made bankrupt. If you're in this situation, contact us immediately on 1800 007 007.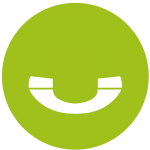 You might feel overwhelmed, but you have options and there are steps you can take yourself. But if you feel you need a bit more guidance or need help quickly, simply call us.