Buy Now Pay Later
Buy Now Pay Later is advertised very widely. It is offered as an option when you are purchasing goods and even services. It may seem like an easy option to spread your payments over time and the fees might look reasonable.
But the reality is that you are borrowing money and you can end up borrowing more than you can afford to repay.
WHAT IS BUY NOW PAY LATER?
Buy Now Pay Later (BNPL) is a loan you can get when you purchase goods and services. You then repay the loan in instalments over time.
With some BNPL lenders, you are required to pay off your purchase over a few weeks, for example, the first instalment at time of purchase then three further instalments due every two weeks. For more expensive purchases, this repayment period may be longer.
Other Buy Now Pay Later lenders give you a spending limit, such as $1,000, $2,000 or $3,000 and require minimum monthly payments, for example, $40 per month. These lenders charge a monthly fee but will waive the fee if there is no balance owing.
Examples of Buy Now Pay Later lenders are Afterpay, zipPay, PayRight, OpenPay, Humm and Make it Mine.
Risks of  using Buy Now Pay Later
Before you sign up and use a Buy Now Pay Later lender, make sure you understand the risks and consider other less risky options.
Difficulty repaying Buy Now Pay Later debts
If you're having trouble meeting your Buy Now Pay Later repayments, then follow these steps.
When you use Buy Now Pay Later, you can purchase goods and sometimes services and pay for them in instalments over time. There are more and more Buy Now Pay Later lenders in the market.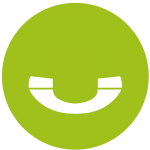 You might feel overwhelmed, but you have options and there are steps you can take yourself. But if you feel you need a bit more guidance or need help quickly, simply call us.