OVERWHELMED?
NOT SURE WHAT TO DO WITH YOUR DEBTS?
GET BACK ON TRACK WITH FREE FINANCIAL COUNSELLING
We're a not-for-profit service that helps people in Australia tackle their debt problems.
We're not a lender and we don't 'sell' anything or make money from you.  Our professional financial counsellors offer a free, independent and confidential service.  We're here to help you get back on track.
You should never have to pay for this advice.
Don't ever agree to pay fees to get financial counselling,
to get advice about debt or to fix your credit file.
"When you don't have enough money, it's easy to feel like you have nowhere to turn. That's where we come in: we can give you advice about your options. And the best part? Our services are 100% free."
Anna Dooland, Financial Counsellor, Victoria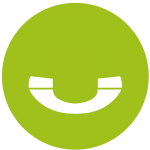 You might feel overwhelmed, but you have options and there are steps you can take yourself. But if you feel you need a bit more guidance or need help quickly, simply call us.