How to negotiate payment terms
Work out what you can afford to pay
If you're struggling to pay back money you owe, the first thing to do is to work out what you can actually afford to pay by doing a simple budget. How to work out what you can afford to pay.
If you can afford to pay something
Start paying the amount you can afford and get in touch with your creditor straight away to put a repayment agreement in place.
If you can't afford to pay anything
Call us on 1800 007 007 straight away for advice.
Contact the organisation
Contact the organisation and ask for the team that helps customers in financial hardship. Sometimes, this is called the 'hardship department' or 'hardship team' or may have a name like 'customer assist'
They can talk you through the options to help you with your debt, such as giving you extra time to pay or offering a payment plan based on what you can afford. These are often called 'hardship variations' (see below for examples)
If your hardship is with a loan or lease for personal (or investment property) purposes, you have additional rights.
BE PREPARED
Before you contact the hardship department, try to have the following ready:

a brief description of what caused your financial hardship
details of your income and main expenses (see Step 1)
what you can afford for repayments
if easily available, proof of your income, such as a Centrelink Income Statement or a recent payslip
if you have it, evidence of why you're in hardship (such as a copy of a medical certificate)

If you cannot get all of the above ready, don't worry, still call and discuss your situation. It is often possible to make a repayment arrangement immediately over the phone
Keep a detailed record of all contact you have with your creditor and others in relation to your request, including date, time of the calls and what was said by you and the organisation's representative
Template to write a letter to request a hardship variation (Word 233kb)
If you agree to a repayment arrangement, do your best to stick to it
If you agree to a plan, get it confirmed in writing, and then do your best to stick to the repayments.
Make the agreed payments on pay day and before the due date agreed
If you're on a Centrelink income, use the Centrepay system for utility or telco bills
If you're struggling to make the repayments, go back to Step 1 and get advice from us. If something changes or you were perhaps a bit optimistic about your repayments, don't ignore it. Take action and contact the creditor to explain and change the repayment arrangement.
If you can't agree, you can dispute it
If you can't come to an agreement that you think is affordable, you have a right to seek 'external dispute resolution' if it's available. This free and independent service gives you an opportunity to explain how, by working with your creditor, you can get back on track with your payments. Refer to Dispute Resolution (Step 2).
Speak to one of our financial counsellors
If your problem still hasn't been solved, or you're feeling overwhelmed, call us on 1800 007 007 to speak with one of our financial counsellors.
Options when you're negotiating
Temporarily stop payments
This is often called a moratorium, 'deferral' or 'repayment holiday'.
No repayments are made in the deferral period
It is a useful option for definite, short-term hardship; for example, a fixed period of time off work due to injury, an unexpected illness or temporary unemployment
Some creditors might stop fees and interest during a deferral period if you ask
Remember, you will need to agree with your creditor on how you will pay any missed payments.
Change your repayments
The payments can be:
reduced temporarily then return to the usual repayment at a later date. (If there is a loan, the arrears can be added to the loan and the term of the loan extended)
reduced temporarily and then you later make higher repayments or pay the arrears in full
permanently reduced and you repay the debt over a longer period of time
Make a lump sum payment
An offer is made to settle the debt for less than the amount owing
The offer is made in full and final settlement of the debt
Debt waiver
In certain circumstances, creditors may waive the debt. For example, if:
Your only assets are basic household goods and/or a low value car
You are a long-term recipient of Centrelink
You are unwell or other compassionate grounds apply
Debt waivers are often appropriate if you have one or two debts. If you have multiple debts, other options might be more appropriate.
If your debt relates to an ongoing service, such as a utility (energy and water), then it will be difficult to get a debt waiver. You can still ask to waive the amount you are behind but you need to show you can manage the payments going forward.
Freezing interest and fees
Freezing fees and interest (at 0%) to make repayments smaller may make it easier for you to pay the debt.
Often part of other solutions such as deferrals and moratoriums (above) can be a useful option.
Your credit report
If you are behind on repayments for your debt, this can affect your credit report. A default cannot be listed on your credit report (after March 1, 2014) unless you have been sent two notices:
default notice
a notice of intention to list a default
If you have made a repayment arrangement with the creditor, a default cannot be listed while you are keeping to the repayment arrangement.
For loans and leases for personal (or investment property) purposes, the lender can list repayment history information on your credit report if you are more than 14 days late with a repayment. For more information see Get your credit report.
KNOW YOUR RIGHTS
NEGOTIATING WITH YOUR CREDITOR
Organisations like utility companies, telcos and credit providers have obligations to provide 'reasonable' assistance to customers in financial hardship.
If your creditor doesn't agree to a fair solution, you don't have to accept their decision. You have a right to take your dispute to the relevant External Dispute Resolution Scheme (if the creditor is a member).
If you make a complaint in writing to an External Dispute Resolution scheme, the creditor cannot take legal action against you while the dispute is being considered
Always keep making payments you can afford while you're negotiating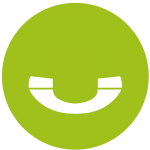 You might feel overwhelmed, but you have options and there are steps you can take yourself. But if you feel you need a bit more guidance or need help quickly, simply call us.