Steps to take if you have a dispute
Lodge a complaint with your creditor ('Internal Dispute Resolution')
Contact your creditor and tell them about your dispute.
You don't have to talk to a particular department, but it's useful to talk to the 'Internal Dispute Resolution (IDR)' contact. Find details of the IDR department by asking your creditor, checking their website or calling the relevant External Dispute Resolution Scheme for that creditor (see EDR table below). The Australian Banking Association website has a list of contacts for bank customer advocates who can assist with disputes.
If the dispute remains unresolved after 45 days then go on to Step 2.
If your creditor has already started court proceedings, go to Step 2 immediately.
You must lodge in dispute resolution before the lender gets court judgment. Your window of opportunity to lodge a dispute varies, but the court documents will give you an indication.
Lodge a complaint with the External Dispute Resolution scheme (or 'Ombudsman')
If you don't get an appropriate outcome from Step 1, it's your right to lodge a complaint with the organisation's External Dispute Resolution Scheme – also known as the 'Ombudsman'. The Ombudsmen schemes are very appproachable; it's easy to give them a call and discuss your issue.
Once you've lodged your complaint, the Ombudsman will:
Give the creditor an opportunity to respond to your complaint and offer to resolve it
Facilitate negotiation between you and your creditor, including a telephone conciliation if needed
Investigate the complaint and make a recommendation if you and the creditor can't come to an agreement
If you and the creditor still can't agree on a solution, the Ombudsman will make a formal order – called a 'determination' – about what should happen. This is the final stage and the final act of the Ombudsman.
   WHICH EDR SCHEME APPLIES
Financial services (credit providers, debt collectors, brokers, insurers, financial planners, superannuation)
The EDR Scheme is:
Australian Financial Complaints Authority
The compensation limit varies depending on the type of product. For credit disputes the compensation limit is $500,000.
Telecommunications
Telecommunications Industry Ombudsman
Utilities
NSW – Energy and Water Ombudsman New South Wales (EWON)
VIC    – Energy and Water Ombudsman Victoria (EWOV)
SA     – Energy and Water Ombudsman South Australia (EWOSA)
WA    – Energy and Water Ombudsman Western Australia (EWOWA)
NT    – Ombudsman NT
ACT  – There is no EDR in the ACT, but consumers may complain to the NSW EWON (if your provider is a member of EWON) or The ACT Civil & Administrative Tribunal (which is not free, but low cost)
TAS     – Energy Ombudsman
QLD   – Energy and Water Ombudsman Queensland (EWOQ)
If you're unhappy with the Ombudsman's decision
If you're unhappy with the Ombudsman's decision, you can either:
Go back to negotiating directly with your creditor
Take it to court or a tribunal
KNOW YOUR RIGHTS
EXTERNAL DISPUTE RESOLUTION (EDR)
External Dispute Resolution (EDR) schemes can be very useful, especially since they're a free service. Consider lodging a dispute if your creditor is a member of an EDR scheme.
You can lodge a dispute even if you're being sued, as long as judgment hasn't been given
All enforcement action stops while EDR considers your dispute
The decision of the EDR scheme is binding on your creditor if you accept the decision
If you don't accept the decision you can still go to court (subject to any time limits)
EDR schemes can decide on repayment arrangements where there is financial hardship
By requesting an EDR scheme to investigate your dispute, you authorise them to disclose the details you've shared with your creditor. They may request additional information and conduct an investigation as they try to resolve the dispute in a way that both parties accept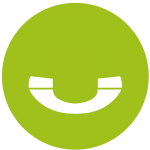 You might feel overwhelmed, but you have options and there are steps you can take yourself. But if you feel you need a bit more guidance or need help quickly, simply call us.