You cannot be sent to prison because you cannot pay a debt (except for fines).
Credit Law
The credit law applies to loans and leases for personal purposes. It also applies to finance and mortgage brokers. Some of the important rights you have are:
Disputes about your loan can be decided in free external dispute resolution
A right to request financial hardship and have the decision reviewed and decided in external dispute resolution
At least 30 days to fix a default on your loan
Being given information about the terms of your loan and access to copies of loan documents and account statements on request
Only provide you with credit that is "not unsuitable". This means that the loan is affordable and it meets your needs.
Debt collection
The Australian Consumer Law and the ASIC Act requires that you're treated in a fair and reasonable way when you owe a debt. The ACCC/ASIC Debt Collection Guideline is a practical guide to the legislation by the regulators on what can and can't be done by creditors or debt collectors when collecting a debt. It covers your rights to:
Be treated fairly and not be harassed or coerced
Make reasonable repayment arrangements
Only be contacted at reasonable times and not too often
Utilities
You have the right to:
Apply for and not be refused a reasonable repayment arrangement if you're struggling to pay your bills
Notice before disconnection
Access to free external dispute resolution (in most cases)
Payday loans
Payday (short-term, or fast) lenders must not:
Provide you with an 'unsuitable' loan (i.e. one you can't afford to pay and/or doesn't meet your needs)
Take security for the loan
Charge an amount above the interest/fees cap
You can also access free external dispute resolution.
For more information see the payday loans page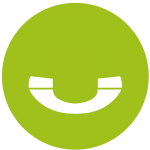 You might feel overwhelmed, but you have options and there are steps you can take yourself. But if you feel you need a bit more guidance or need help quickly, simply call us.