How to work out what you can afford to pay
Add up all your income
Make sure you include all sources of income including:
salary or wages
Centrelink or pensions
Family Tax Benefit and/or child support
Add up all your expenses
Be realistic. Most people underestimate how much they spend
Make sure you estimate enough for food (benchmark is around $130 per person per week)
You'll also be surprised how much those odd things you don't normally think about – such as  presents, haircuts and the kids' lunch money – add up. Put them in too
Leave a little for a rainy day. 10% of your income is a benchmark, but even $5 is a start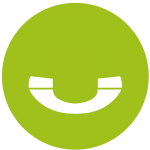 You might feel overwhelmed, but you have options and there are steps you can take yourself. But if you feel you need a bit more guidance or need help quickly, simply call us.