Call us
Call us on 1800 007 007 to find out how we can help.
We're open Monday to Friday, 9.30 am – 4.30 pm.
Live chat
 If you'd prefer to chat to a financial counsellor online, you can use our live chat service by clicking the chat icon in the bottom right corner of your screen.
Live chat is available 9:30am-4:30pm weekdays. You can send a message outside these hours and a financial counsellor will get back to you.
Interpreters
If you don't speak or understand English well, using an interpreter could help.
You can access an interpreter by calling the Translating and Interpreting Service (TIS) on 131 450 for the cost of a local call. You can then ask the interpreter to call us for you. The TIS is available 24 hours a day, seven days a week and can interpret in more than 170 languages.
Speech or hearing impaired
We recommend you call the National Relay Service, which can help you communicate in a number of ways.
Visit their website at http://relayservice.gov.au/
or call them on:
1800 555 660  or
(TTY) 133 677
SRS) 1300 555 727
Send us a message
If you would prefer to send us a message. Please enter a few simple details about yourself and your privacy, and one of our team will contact you
Complaints
If you're not happy about something we've said or done, please follow our complaints process  so we can do our best to help you.
You can read this page in the following languages: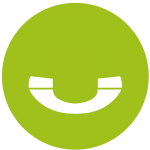 You might feel overwhelmed, but you have options and there are steps you can take yourself. But if you feel you need a bit more guidance or need help quickly, simply call us.