National Debt Helpline Complaint Policy
Financial counsellors have a code of ethics and must keep up their training to provide you with a professional service. However if something has gone wrong, please tell us. If the financial counselling has made a difference, we'd love to hear from you too.
How do you make a complaint? You need to contact the organisation in your state that runs the phone service. The National Debt Helpline is a group of not-for-profit organisations working under a common banner to help Australians solve their debt problems. There is one organisation taking your calls in each state and territory in Australia. When you ring the National Debt Helpline phone number (1800 007 007), the call will be automatically directed to the organisation in the state or territory you are calling from.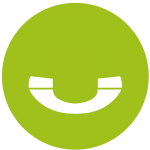 You might feel overwhelmed, but you have options and there are steps you can take yourself. But if you feel you need a bit more guidance or need help quickly, simply call us.