Product rentals
"Renting to buy" a computer, electrical appliance or TV may sound like a great idea, especially when you can't afford to buy one right now.
But it's important to know that it can actually be more expensive in the long run and it's possible you'll never even own the goods. And, of course, fees and charges apply.
If you're thinking about a goods rental, follow these steps first.
Before signing up to a product rental lease
Before you sign up, understand the true costs and look at cheaper alternatives. Read more.
Difficulty repaying a product rental lease
Already signed up and struggling to repay it? Follow these steps and sort it out.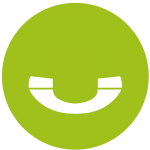 You might feel overwhelmed, but you have options and there are steps you can take yourself. But if you feel you need a bit more guidance or need help quickly, simply call us.