ABOUT THE NATIONAL DEBT HELPLINE
National Debt Helpline is a not-for-profit service that helps people tackle their debt problems. We're not a lender and we don't 'sell' anything or make money from you. Our professional financial counsellors offer a free, independent and confidential service.

We're simply here to help you get back on track
How the National Debt Helpline works
When you're in financial trouble your first port of call should be the National Debt Helpline. If you can't find the answer to your situation on our website, call 1800 007 007. One of our trained financial counsellors will assess your situation and provide you with free advice to help you move on.
If your matter is more complex, they can refer you to your closest face-to-face financial counselling service.
They'll also put you in touch with the right service you require, such as legal services, crisis food and accommodation services, and health services.
Read more about what our financial counsellors do
Who you'll speak to when you call the National Debt Helpline
Our financial counsellors are non-judgmental, qualified professionals who work in community organisations across Australia. They are also very good listeners.
How long the helpline call takes
The length of your phone financial counselling session will depend on your individual enquiry. Our financial counsellors may arrange to call you back for a longer chat if needed, or they might ask you to pop in to see a counsellor in your local area if your situation is more complex.
When you call, try to have the following to hand:
details of your income
a list of all debts
copies of (or information about) all loan agreements
details of current and outstanding bills
copies of (or information about) any court documents you've received
letters about bills and debts that seem urgent
If you don't have everything, don't worry. We'll work through it with you when you call.
When you can call the National Debt Helpline
You can call the National Debt Helpline from 9.30am to 4.30pm Monday to Friday.
This website has been developed thanks to a generous grant from Financial Literacy Australia Ltd. The National Debt Helpline has ongoing support and funding from both the federal government's Department of Social Services and the state governments of Victoria and NSW.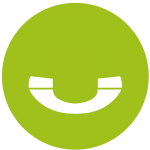 You might feel overwhelmed, but you have options and there are steps you can take yourself. But if you feel you need a bit more guidance or need help quickly, simply call us.