Find out if you're eligible for a no or low interest loan. If you are on a low income you may be eligible for the No Interest Loans Scheme (NILS).
Consumer Leases
Renting a computer, electrical appliance or TV may sound like a great idea, especially when you can't afford to buy one right now.
But it's important to know that it can actually be very expensive in the long run and you won't own the goods. If you want to own the goods a consumer lease is not right for you. And, of course, fees and charges apply.
If you're thinking about signing a consumer lease, follow these steps first
TIPS
Never, ever, sign anything on the spot
Before you commit, read the contract carefully. After 18 months of repayments you still might have to pay more to buy the appliance outright
You may have to pay rent even if the item you're renting is damaged, stolen or destroyed. And you may have to take out insurance to cover the cost of replacing the item
Find out if you'll be charged account-keeping fees and penalties if you miss repayments, break the agreement or pay it off early
Calculate the total repayment if you were to rent
Figure out what your total repayment will be; it might be much more than you think.
RESOURCE
Use MoneySmart's handy 'Rent vs Buy' calculator to figure out the real cost of renting to buy.
Talk to Centrelink about an advance on your income support payment
If you receive a Centrelink income, ask if you can have an advance on your income support to buy the appliance outright rather than rent it.
Find out if you're eligible for a no or low interest loan
If you have a low income, the No Interest Loans Scheme (NILS) provides safe, fair and affordable credit. The scheme offers loans between $300 and $1,500 for essential goods and services.
Find out more about NILS.
Consider other ways to buy the item
If you're not eligible for Centrelink or NILs, consider other options:
Interest-free credit card deals
Many stores offer interest-free deals that let you take goods home before you pay for them. Interest-free doesn't mean cost-free – there are fees and charges! However, this option is usually cheaper than renting and you will own the item. Again, use MoneySmart's Rent vs Buy' calculator to calculate your costs.
More about interest-free credit card deals.
Put the product on lay-by
When you have a product on lay-by you can arrange to pay in instalments. Make sure you read the terms and conditions so you know when and how much your payments are, and whether you can afford them (see Step 1).
With lay-by, there's no interest, fees or charges. You may also get a cash discount. The downside is that you can't take the item home until you've paid it off.
Check how much it would cost to use your credit card
If you bought the appliance using your credit card, what would your monthly repayments look like? While we don't recommend using credit cards to buy essential household items, it may be cheaper than renting.
Again, use MoneySmart's 'Rent vs Buy' calculator to calculate your costs.
Speak to one of our financial counsellors
If your problem still hasn't been solved, or you're feeling overwhelmed, call us on 1800 007 007 to speak with one of our financial counsellors.
What should I do if?
I want to terminate the contract early
If you want to terminate a rental (consumer lease) agreement contract early, you may be asked to pay an early termination fee that can be as high as 95% of the outstanding amount.
If you're terminating your lease early because you can no longer afford the repayments, you may be eligible to apply for a hardship variation.
I damaged the goods I lease
This depends on the terms of your rental contract. Generally, you're responsible for the cost of any repairs resulting from damage while the goods are in your possession. Before you sign the contract, ask about repairs – there may be rules about who is authorised to make repairs. If you have home contents insurance you may be able to make a claim under that policy.
KNOW YOUR RIGHTS
PRODUCT RENTALS
Understand your rights to ensure you don't get stuck with an unsuitable deal.
Owning the item at the end of the contract
Despite the large amount of money you pay out, you don't have a right to own the item at the end of the lease period. It remains the lease provider's property.
Depending on the terms of your agreement, you may:
keep using the item and continue paying rent on it
return the item (in good order) with no further payments needed
make an offer to buy the item, which may involve paying more money (the lease provider can still refuse to sell to you)
upgrade to a new model after returning the old, and sign up for a new lease agreement, which may be at a higher rate than before.
Faulty goods
The law for faulty goods is the same whether you're leasing or have bought the goods.
The law states you're entitled to have faulty goods that don't meet minimum standards refunded, repaired or replaced.
Getting out of a bad deal
If you're not happy with the service you're receiving or have any other issues, you're entitled to lodge a formal complaint with the leasing company's internal dispute resolution department.
But remember, once you've signed a contract, it can be hard to get out of it.
If you're not happy with the response you receive or it takes too long, ask them for contact details of the external dispute resolution scheme they belong to. By law all regulated lease providers need to be a member of an external dispute resolution scheme.
Refer to Dispute resolution for more information.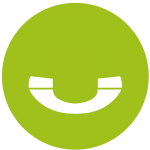 You might feel overwhelmed, but you have options and there are steps you can take yourself. But if you feel you need a bit more guidance or need help quickly, simply call us.