Get your payday loan under control with these steps
Work out what you can afford to pay
If you're struggling to pay back money you owe, the first thing to do is to work out what you can actually afford to pay by doing a simple budget. How to work out what you can afford to pay.
If you can afford to pay something
Start paying the amount you can afford and get in touch with your creditor straight away to put a repayment agreement in place.
If you can't afford to pay anything
Call us on 1800 007 007 straight away for advice.
Cancel or change the amount of the direct debit
Payday loans are paid by direct debits and are timed to be taken from your account as soon as you get paid. You can change the direct debit amount to what you can afford (based on Step 1). If the payday lender doesn't agree to this lower amount, cancel the direct debit and make payments using another method.
Ask for a repayment arrangement
Ask the payday lender for a suitable repayment arrangement (based on what you can afford) and have it confirmed in writing.
Don't agree to make repayments you can't afford!
If the payday lender refuses a repayment arrangement, continue to Step 4.
PAYDAY LENDERS MUST OBEY THE LAW
By law, payday lenders must ensure that you're able to repay a loan without the repayments putting you into substantial financial hardship. Refer to Know Your Rights below.
If you can't agree, you can dispute it
If you can't come to an agreement that you think is fair and affordable, you can have the payday lender's decision reviewed in the
Australian Financial Complaints Authority
. This free and independent service gives you an opportunity to explain how, by working with your lender, you can get back on track with payments. Refer to 
Dispute Resolution (Step 2)
.
Speak to one of our financial counsellors
If your problem still hasn't been solved, or you're feeling overwhelmed, call us on 1800 007 007 to speak with one of our financial counsellors.
KNOW YOUR RIGHTS
PAYDAY LOANS
There are rules in place to prevent unfair contracts from payday lenders.
Unsuitable loans
It is an offence for a lender to provide you with an unsuitable loan.
A loan may be unsuitable if:
It doesn't meet your requirements and objectives and/or if you couldn't repay the loan without experiencing substantial hardship
More than 50% of your income is from Centrelink and the repayments for the payday loan are more than 20% of your income
You already had more than 2 other payday loans in the 90 days before you got the current payday loan
At the time of the new loan, you were already in default with an existing loan
In these cases, if the loan is unsuitable, it's possible that you may not have to pay back the fees/charges on the loan
If you feel you've been provided with an unsuitable loan, call us on 1800 007 007.
No secured payday loans
Lenders are not allowed to take security for the loan. This means that payday loans can't be secured by your goods or property.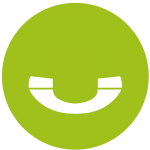 You might feel overwhelmed, but you have options and there are steps you can take yourself. But if you feel you need a bit more guidance or need help quickly, simply call us.