Find a financial counsellor
Call 1800 007 007. You'll speak to one of our many financial counsellors who work in community organisations across Australia; or
Use the map below to find a financial counsellor in your local area.
There are also a number of specialist financial counselling services available:
Rural financial counsellors
Call 1800 686 175 to speak to a rural financial counsellor. They provide free and impartial rural financial counselling to primary producers, fishers and small rural businesses that are suffering financial hardship.
Gambling Help
Financial counsellors can help you manage debts caused by gambling. However, some financial counsellors are trained as specialist gambling financial counsellors – call the National Debt Helpline and ask to be referred to your closest service if you need additional help.
Or call Gambling Helpline on 1800 858 858 (24 hours a day, 7 days a week). Online help and details of state services are available at the Gambling Help Online website.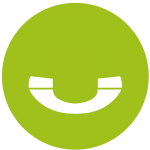 You might feel overwhelmed, but you have options and there are steps you can take yourself. But if you feel you need a bit more guidance or need help quickly, simply call us.