Find a financial counsellor
If growing bills and debt are causing you stress, support is available.
To find a financial counsellor for free, independent and confidential advice, call us on 1800 007 007. Or use the map below to find a face-to-face service near you.
If you'd prefer to chat to a financial counsellor online, you can use our live chat service by clicking the chat icon in the bottom right corner of your screen.
Live chat is available 9:30am-4:30pm weekdays. You can send a message outside these hours and a financial counsellor will get back to you.
Our financial counsellors are qualified professionals who offer practical advice to help people who have debts and are struggling to pay their living expenses.
They're experts in consumer and social security law, bankruptcy law, industry hardship obligations/codes and working with industry ombudsmen, as well as being skilled counsellors.
A financial counsellor's job is to listen to your story, understand your financial situation and look at your options. With your permission, they can also act on your behalf.
Specialist financial counsellors provide support for specific circumstances  (such as farmers or people with gambling debts). Their contact details are listed below.
If you're not sure whether you need a specialist financial counsellor, start by contacting the general National Debt Helpline number and a financial counsellor can refer you to the best support option.

Gambling Help
Financial counsellors can help you manage debts caused by gambling. However, some financial counsellors are trained as specialist gambling financial counsellors – call the National Debt Helpline and ask to be referred to your closest service if you need additional help.
Or call Gambling Helpline on 1800 858 858 (24 hours a day, 7 days a week). Online help and details of state services are available at the Gambling Help Online website.
Rural financial counsellors
Call 1300 771 741 to speak to a Rural Financial Counselling Service (RFCS) provider. RFCS providers support primary producers and small rural businesses with planning and assistance in times of need. Visit www.rfcsnetwork.com.au  to learn more about the Rural Financial Counselling and Small Business Support available.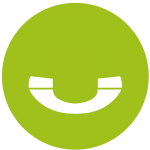 You might feel overwhelmed, but you have options and there are steps you can take yourself. But if you feel you need a bit more guidance or need help quickly, simply call us.