Follow these steps to get your credit report
Contact a credit reporting agency
You can get a copy of your credit report by contacting any or all of the credit reporting agencies listed below. The information in it may vary depending on the agency. It's a good idea to start with the largest, Equifax.
Be aware that if you request your credit report, your current contact details will then become available to any lenders, creditors or debt collectors who check your report.
Equifax (formerly Veda Advantage)
Complete the online form at www.mycreditfile.com.au or follow the steps on the website, or write to Equifax.
Illion (formerly Dun & Bradstreet)
Complete the online form called 'Application for personal credit report' at www.checkyourcredit.com.au and tick the box marked 'standard service', or call Illion and request an application form.
Experian Credit Services Australia
Refer to www.experian.com.au/credit-services/credit-reports/order-credit-report.html
FREE OR PAID FOR?
You're entitled to a free copy of your credit report once a year, or more often if you ask within 90 days of being refused credit.
Your credit report must arrive within 10 days.
You may be charged for your credit report only if:
you've already had a report from the same credit reporting agency in the past 12 months
you ask for your report to be sent to you sooner than 10 working days. There's usually no point in doing this, as it almost always takes (at least) weeks to fix your report if there's an error.
Charges must not be excessive (usually should be no more than administration and postage costs).
Check the information on your credit report
Check the information listed below, which is likely to affect your ability to get credit:
defaults (where you were more than 60 days overdue and two different notices were sent to you)
serious credit infringements (where you are in default and the lender cannot find you)
court judgments
bankruptcy or Part IX Debt Agreements
loan applications (particularly if there are many)
repayment history information (information about any payments you missed)
Also check that all the personal information listed on your report is correct.
If you want to dispute the information in your report, continue to the next step.
BE WARY OF SCAMS
Be wary of 'credit repair', 'credit fix' or 'debt solution' companies that say they can 'improve' your credit report. They usually charge large fees for services you can do for free.
don't search for 'credit reporting agencies' over the internet, as you may find fake sites offering 'free credit reports' that are really out to scam you
never follow an email link or respond to an unsolicited email offering a free credit report – delete it. It's likely to be a scam to trick you into providing your personal information
if a business offers you a free credit report, they shouldn't need your credit card details. Don't provide them unless you understand why they're being asked for.
Be aware that accurate, up-to-date and complete information within its retention period generally can't be removed from your consumer credit report.
Fix the information in your report
Credit reporting agencies are required by law to make sure information on credit reports is accurate, up to date and complete. If something is incorrect in yours, you can ask for it to be corrected.
Refer to Fix your credit report.
Understanding your credit report
What information is kept in my credit report?
The Office of the Australian Information Commissioner publishes a complete list of what information can be included in your credit report.
Below is a summary of the information in a credit report:
personal details such as your name, date of birth, current and previous addresses, driver licence number and employer details
information about applications you've made for credit (including mobile phones, and gas and electricity accounts) during the past five years
default listings where a payment is more than 60 days late and the required notices have been given
details about any court orders against you, including bankruptcy orders
details about credit applications and unpaid debts (kept for five years)
details about serious credit infringements, such as a payment default coupled with a failure to provide a creditor with your current contact details (kept for seven years)
repayment history covering late payments for loans (with the exception of telcos and utilities, who can't list this information)
loan account details, including: date opened and closed, type and credit limit.
Who can add information?
Banks and finance companies, or other businesses that provide credit or goods and services at least 7 days before you have to pay for them. Electricity and phone companies can also list information on your credit report.
When will the information be deleted?
Different types of information can be held in your consumer credit report for different periods of time.
The Office of the Australian Information Commissioner publishes a complete list of when information will be deleted.
What if I am a victim of fraud?
If you're concerned about being the victim of fraud (including identity fraud), you can make a request to a credit reporting body not to disclose the personal information in your credit report. The Office of the Australian Information Commissioner publishes more information about fraud and your credit report.
Are requests for hardship assistance included?
No. The provider can't disclose the fact that you've made a hardship application. The Office of the Australian Information Commissioner publishes more information about hardship assistance and your credit report.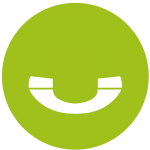 You might feel overwhelmed, but you have options and there are steps you can take yourself. But if you feel you need a bit more guidance or need help quickly, simply call us.