Very high costs
These types of loans have very high fees (20% of the amount borrowed + 4% per month), which translate into very high annual interest rates. Payday lenders are not legally required to tell you the annualised interest rate.
And then there are all the fees and charges that are only explained in the small print! For example, some payday lenders will charge you $7 per day for late payment.
Payday loans are far more expensive than personal loans from mainstream banks (which usually have an annual interest rate between 8 and 15%).
TIPS
See exactly how much a payday loan will cost you with MoneySmart's Payday Loan Calculator
If you're eligible for Centrelink benefits, you may be able to get an interest-free advance payment on your benefits.
Repayments made by direct debit
Payday lenders sign you up to pay by direct debit on pay day, meaning they take your money from your income before you pay for food or rent. If you can't afford the repayments for your payday loan, cancel the direct debit and organise a repayment plan with your lender that you can afford.
You borrow again to repay the loan
When you can't repay the loan, the temptation is to borrow again to repay the last loan. It's a debt trap!
It may affect your credit rating
If you can't repay the loan due to the high costs, it may affect your credit rating.
More about credit ratings
WHY WON'T THE BANK LEND ME MONEY?
If you've already tried to get a loan from the bank and been rejected, it's probably because they think the repayments will put you at risk of financial hardship. (Under the National Consumer Credit Protection Act, all lenders must ensure that you can afford to repay the loan without substantial hardship.)
If a bank has done this, consider whether you can really afford to repay more credit.
Alternatively, it may be that you have a bad credit rating. Learn more about bad credit ratings.
Difficult to get out of
In our experience, many people who access payday (fast) loans are in financial hardship. When you can't make repayments, it is very difficult to get out of the situation.
High default fees
If you default (you fail to pay back the loan on the due date) you'll usually be charged default fees that are added to your debt. The amount that can be charged in default fees is up to twice the amount you borrowed. You are severely penalised for missed payments.
Better ways to get your debt under control
KNOW YOUR RIGHTS
PAYDAY LOANS
There are rules in place to prevent unfair contracts from payday lenders.
Unsuitable loans
It is an offence for a lender to provide you with an unsuitable loan.
A loan may be unsuitable if:
It doesn't meet your requirements and objectives and/or if you couldn't repay the loan without experiencing substantial hardship
More than 50% of your income is from Centrelink and the repayments for the payday loan are more than 20% of your income
You already had more than 2 other payday loans in the 90 days before you got the current payday loan
At the time of the new loan, you were already in default with an existing loan
In these cases, if the loan is unsuitable, it's possible that you may not have to pay back the fees/charges on the loan
If you feel you've been provided with an unsuitable loan, call us on 1800 007 007.
No secured payday loans
Lenders are not allowed to take security for the loan. This means that payday loans can't be secured by your goods or property.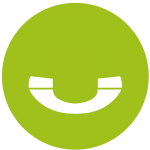 You might feel overwhelmed, but you have options and there are steps you can take yourself. But if you feel you need a bit more guidance or need help quickly, simply call us.