Some financial institutions and private companies promote debt consolidation as a way to make your debts more manageable. They promise that your repayment will be lower than your current repayments, but that's not always the case.
Before you agree to a consolidation loan:
check the total repayments
check any ongoing fees for your current loans
compare this to the total repayments for the new loan, including the set-up costs and any ongoing fees.
Then, consider the points below and, if any apply, consider getting advice from one of our financial counsellors before agreeing to it:
the cost of the new loan will be more expensive overall than your current loans
the loans you're paying out won't be cancelled (so you can avoid getting more debt)
you're taking unsecured debt and turning it into secured debt (for example, increasing your home loan to pay out credit card debts).
IF YOU'RE IN FINANCIAL HARDSHIP
If you're in financial hardship, you usually won't be able to get a loan to consolidate your debts because you're already struggling to make repayments. If this is the case, call us on 1800 007 007 to talk it through.
The risks of consolidating
Getting a new loan or varying an existing loan to pay out a number of other loans comes with some risk. Some of the key ones are listed below.
Longer to pay off
The main downside of a consolidated loan is that it usually takes much longer to repay – and that means it may cost more in the long run.
Fees, charges and interest rates
Make sure that you check the fees, charges and interest rate of the new loan – it may work out more expensive in the long run than if you just kept paying off your multiple debts.
Unsecured into 'secured'
Before you turn all your unsecured debts (such as credit cards) into a secured debt, remember that the asset given as security (for example, your home) will be on the line if things go wrong. You may also be turning short-term debt into long-term debt. If your home is jointly owned with someone else, you may have to pay the debt if they can't.
Single borrower debt to joint debt
Take care and make sure you do not take on your partner's debts in a debt consolidation. Where there is a joint debt, you may end up repaying the debt in full.
Only one lender to negotiate with
When you consolidate into one loan you will have only one lender. If you get into financial difficulty again, you can only negotiate with them.
'Government backed schemes' (Part IX Debt Agreement)
Beware of debt consolidation that is actually a Part IX Debt Agreement under the Bankruptcy Act. These debt agreements often mention one payment and a government backed scheme. Debt Agreements have serious consequences and are usually expensive. Always see a financial counsellor before you consider a Debt Agreement.
WATCH FOR SCAMS!
Always make sure you're dealing with a mainstream lender as there are debt consolidation scams where you pay set up fees and never get a loan. Never respond to advertisements for debt consolidation on social media or unsolicited emails.
If you do plan to use a debt consolidation company or credit provider, make sure they're licensed by the Australian Securities and Investment Commission (ASIC). Credit providers and brokers that aren't licensed (or are not an authorised representative of someone who is licensed) are operating illegally in Australia.
Search ASIC Connect's Professional Registers to check your credit provider has been licensed or phone ASIC's Infoline on 1300 300 630.
Options
Prioritise your debts
Some debts may be more important than others so it's worth working out how to prioritise your important debts while at the same time seeking a solution to tackle your other debts.
Read more about prioritising your debts.
Negotiate with your existing lender
Talk to your existing lender about your existing loan as you may be able to negotiate a better deal and more affordable repayments.
Make payment plans with your lenders
If you can come to agreements with your lenders over the different loans you have, you'll usually be better off because refinancing costs money. Try to come to an agreement that reduces your payments.
Refer to Negotiating payment terms for advice and tips on how to get an agreement in place that suits you.
Sell your home
If you're struggling with your mortgage repayments, you may be better off selling your home on your own terms. You may even end up with money left over to repay other debts.
Refer to Home loans for more information.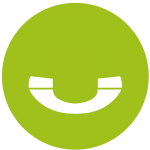 You might feel overwhelmed, but you have options and there are steps you can take yourself. But if you feel you need a bit more guidance or need help quickly, simply call us.