Applying on compassionate grounds
It may be tempting to view this as an easy solution, but there are risks associated with accessing your superannuation early.
Before you consider applying to the DHS, read about the risks associated with accessing your superannuation, and speak to one of our financial counsellors.
Grounds for early release
There are 5 specified compassionate grounds:
For medical or dental treatment for yourself or a dependant, or to pay for transport for treatment
To modify your home or car to accommodate your own needs or the needs of a dependant with a severe disability
For palliative care for yourself or a dependant with a terminal medical condition
To pay for expenses associated with a dependant's death, funeral or burial
To prevent the forced sale of your home by your lender or council (refer to Applying to use your superannuation to pay mortgage arrears)
How to apply
Go to the Australian Taxation Office and follow the process for applying for early superannuation release.
Collect the supporting documentation that proves the compassionate grounds your application is based on.
Submit your application through MyGov. Your application will be assessed within 10 days of receiving all the required documentation and the Australian Taxation Office will advise you in writing of their decision.
If you're terminally ill, you can apply directly to your super fund for the early release of your superannuation. You'll need 2 medical certificates from 2 doctors (one must be a specialist) confirming that you have an illness that is likely to result in your death within 2 years.
Note that even if you obtain approval from the Australian Taxation Office, your superannuation fund is not obliged to release your funds early if their policy disallows early access.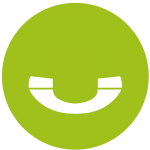 You might feel overwhelmed, but you have options and there are steps you can take yourself. But if you feel you need a bit more guidance or need help quickly, simply call us.