Steps you can take if you're experiencing poor mental health and financial stress
Seek mental health support and information
We all have good days and bad days. Then there are those days when something isn't quite right, you've got something on your mind, you're having trouble sleeping, or things just seem too much. Some people experience these feelings intensely for an extended period of time – it's important to remember that support is available, and things can get better.
How much worry is too much worry?
It's a normal part of life to feel a full range of emotions but if you're feeling sad, worried or hopeless for more than four weeks – use this simple checklist to find out if you are affected by anxiety and depression and how to get support.
Connecting with others
If you're looking to connect with or receive advice from others who may be going through similar experiences to yourself, you can join the Beyond Blue Online Forums.
Talk it through with Beyond Blue
Sharing the load with someone else can really help. So no matter who you are, or how you're feeling, you can talk it through with Beyond Blue on 1300 22 4636 or visit beyondblue.org.au/getsupport.
If you can afford to pay something
Start paying the amount you can afford and get in touch with your creditors straight away to put a repayment arrangement in place. See below for tips on talking to your creditors.
If you can't afford to pay anything
You may not be able to afford to pay anything for a little while if you have no income; are in temporary housing; or are homeless. One option may include negotiating a repayment arrangement where you make no payments for a short time while you get settled.
Call us on 1800 007 007 to go through your options.
Ask to speak to the hardship department of your creditors
If you are in financial difficulty and struggling with your mental health, a good place to start is the hardship department of your creditors.
Staff in the hardship department are also more likely to have the authority to consider more flexible options.
If you can't agree, dispute it
If you can't come to an agreement that you think is fair, you may have the right to access dispute resolution. These free and independent services give you an opportunity to explain how you can work with your creditors to get back on track with payments. Refer to dispute resolution.
Speak to one of our financial counsellors
If your problem still hasn't been solved, or you're feeling overwhelmed, call us on 1800 007 007 to speak with one of our financial counsellors.
A recent study by Financial Counselling Australia found that financial counsellors see a strong link between financial hardship and mental health. The good news is that once people get support from a financial counsellor, they often report an improvement in their mental health.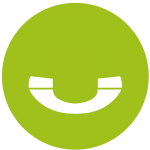 You might feel overwhelmed, but you have options and there are steps you can take yourself. But if you feel you need a bit more guidance or need help quickly, simply call us.