What is financial counselling?
Financial counsellors are skilled professionals who will guide you through your options and help you plan your way out of debt.
They may be able to assist you by:
doing a full assessment of your financial situation – including regular income and expenditure, assets and liabilities – to help you fully understand your position
providing advice on how to negotiate with your creditors, government agencies or other business providers
negotiating directly with your creditors in certain circumstances
providing advice about what options, rights and responsibilities you may have
referring you to other services you may need, such as legal services, crisis food and accommodation services, and health services
They can provide information and advice about:
credit and debt-related matters
the rights of debtors
the pros and cons of bankruptcy
working out a realistic payment plan for debts
how to access other specialist support services, including gambling, family support, personal counselling, legal aid and emergency relief
Then it's up to you to make the decisions about how to manage your situation with the advice you've been given.
See Financial counselling in a nutshell and How does a financial counsellor help.
Financial counsellors don't:
charge set up fees and/or ongoing fees for service
complete tax returns
provide investment advice (that's the role of financial planners)
What do financial counsellors do? – 3mins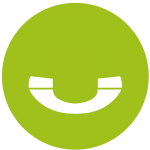 You might feel overwhelmed, but you have options and there are steps you can take yourself. But if you feel you need a bit more guidance or need help quickly, simply call us.