Small business bushfire financial counselling support line
If your small business has been affected by a bushfire, free help is available from a financial counsellor
Call the Small Business Bushfire Financial Counselling Support Line on 1800 413 828.
Small business financial counsellors help sole traders and people who run small businesses in many ways.
They provide advice on a range issues, including:
options for managing business debts as well as personal debts
the implications for directors who have guaranteed a business loan or other service/supply
how to negotiate repayment arrangements on tax debts, leases or utility bills, with suppliers or any other business debt
how to dispute business debts in external dispute resolution schemes
government services and grants that may be available to help small businesses.
Call the helpline or go to the website for more information. smallbusinessbushfire.org.au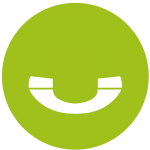 You might feel overwhelmed, but you have options and there are steps you can take yourself. But if you feel you need a bit more guidance or need help quickly, simply call us.