Dating and romance scam – Dan lost $20,000
Dan was contacted by a person on Facebook who claimed to be a US military officer in Afghanistan. After Dan was persuaded to send iTunes cards, the person told him he would come and see him and marry him. Soon after the officer was delayed for another "special mission". Excuse after excuse followed as to why the officer could not visit. He also had gold he wanted to send back (for some reason) but it was seized and then the officer was jailed and needed $8000 to get out.
Warning signs
The promise to marry Dan;
The scammer claimed he was overseas for work;
Dan was told to buy iTunes cards;
The scammer always had excuses why he couldn't visit Dan.
Precautionary steps
Run a reverse-image Google search of their prospective partner's profile photo; and
Refuse to buy gift cards or make up-front payments.
Compromised business email – Jane and Jeff lost $190,000
The scammers appear to have hacked a supplier's email and advised Jane and Jeff of a change in bank details. The scammers sent the couple invoices with amended bank details as well as a prior email trail to and from the supplier. Everything was a perfect copy of a real version of the invoices Jane and Jeff were used to. Jane and Jeff didn't notice the difference. Jane and Jeff sent an amount of $190 000 but the real supplier never received it. The email address was also correct for the supplier, but they told Jane and Jeff they did not receive the responses. The scammers seem to have been able to hide the responses from the supplier. Jane and Jeff didn't find out about this until the  supplier contacted them via phone to talk about not receiving the money.
Warning signs
The one sign was the change in bank details.
Precautionary steps
The business could have contacted the supplier directly using a second, reliable mode of communication such as a known phone number to verify the request to change bank details.
The business could consider a multi-person approval process for transactions over a certain dollar threshold with processes in place to ensure the business billing them is the one they normally deal with.
The supplier could have had measures in place to avoid their systems being compromised, including keeping their IT security up-to-date by regularly patching their systems, ensuring they regularly run antivirus software and have a good firewall to protect their data.
Online shopping scam – Sarah lost $160
A clever website advertised cheap BBQs. Payment was required via credit card with a 2.99% fee, or direct transfer with a 5% discount. Then Sarah received an email saying that due to logistic emails, her order was cancelled and the money was being refunded.  The money has not been refunded.
Warning signs
Very low prices from a very new website or seller;
The website encouraged the buyer to pay via direct bank transfer by offering a discount for this payment method, and charged a higher fee for credit card payment.
Precautionary steps
Do some research on the seller and check independent reviews from other consumers; and
Use a secure payment method such as credit card or PayPal.
Unusual payment – Andrew lost $300
Andrew agreed to buy tickets for the Melbourne International Comedy Festival $300 from a person on Facebook. He insisted Andrew pay using gift cards as it was "safe" after Andrew asked to use PayPal. Within minutes of the purchase the cards were redeemed and the scammer instantly blocked and deleted Andrew off Facebook.
Warning signs
The unusual payment method of gift cards.
Precautionary steps
buy tickets to an event from the authorised retailer.
ATO impersonation scam – Anne lost $4,000
Someone called Anne advising they were from the ATO and that she owed a $4000 tax debt. They were very demanding and hostile. English is Anne's second language and she was very worried as they threatened the police were coming to arrest her. They demanded Anne go to a petrol station and buy gift cards. She bought $3000 in iTunes, $500 Google Play and $500 STEAM cards. They then sent "WhatsApp" messages to her requesting photos of the cards be sent, which she did. They then requested more money and more cards to which she declined and contacted family.
Warning signs
threats of arrest; and
unusual payment methods
Precautionary steps
If you ever get a call or email claiming you will be arrested due to a tax debt, hang up the phone or delete the email;
Do not call the number provided in the phone message or email; and
call the ATO on 1800 008 540 to check any details.
Remote access scam – David lost $520
David was called ostensibly by Telstra and was told his internet (IP Address) had been compromised. If David sent then money they would be able to catch the "hackers". He would deposit money into David's savings account. David would then use that money to send overseas via "Moneygram" at the local 7 Eleven. It was important David did no internet banking during this time for security reasons. David did this several times until he became suspicious and checked his bank balances. The scammer had been getting cash advances on David's credit card and depositing the money into David's savings account.
Warning signs
being phoned out of the blue by a caller claiming to be from a large, trusted organisation;
the claim that David's computer was compromised;
a request for David's account details; and
persuading him to send money from his account overseas.
Precautionary steps
David could have hung up on the caller;
refused the request for remote access;
refused to provide personal or bank account information to the caller; and
refused to transfer money from his account to Moneygram.
Investment scam – Lily lost $50,000
Lily was called by an online trader who specialised in binary options and cryptocurrency. He said his company used the latest technology and offered guaranteed returns. Lily invested a few thousand dollars on the company's online platform. She could see good profits and continued to invest at their insistence. When she wanted to withdraw some money she was told she would need to pay taxes on the profits. When she continued asking for her money, her trades started to fail and her profits fall. She faced continuous pressure to keep investing otherwise she would lose everything. Eventually Lily got back 3% of her initial investment but had realised it was a scam.
Warning signs
She was phoned out of the blue by a stranger offering unsolicited advice on investments;
She was offered 'guaranteed returns'; and
She was pressured to invest more to ensure she didn't lose all her money.
Precautionary steps
She could have hung up on the caller and taken some time to think about it;
researched and sought trusted or independent financial or legal advice; and
checked on the ASIC website to ensure the business was a registered financial advisor.
Identity fraud – Mary lost $6,028
Mary received an SMS to say her mobile number was being ported to a different network provider. She contacted her mobile provider to find out why. She immediately realised what was going on and phoned her bank. While on the phone, she tried logging in to her internet banking, but to no avail. As she was talking to the bank, she started receiving e-mails about her personal details being changed and the PIN to the credit card was being changed. She had ordered a credit card a month earlier but had not received it. The bank started blocking my accounts and cards. However, the fraudsters have stolen her identity to create a new mobile account at the different network provider, hacked her internet banking account, and stolen funds.
Warning signs
The SMS advising Mary her number was being ported to another provider; and
Mary never receiving her new credit card in the mail.
Precautionary steps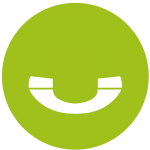 You might feel overwhelmed, but you have options and there are steps you can take yourself. But if you feel you need a bit more guidance or need help quickly, simply call us.