Scams Awareness Week runs from 12–16 August 2019. Australians are urged to be alert for scams. Scams cost Australians, businesses and the economy hundreds of millions of dollars each year and cause serious emotional harm to victims and their families.
To smart to be scammed?
Scammers are becoming increasingly sophisticated, and use cunning tactics and new technology to draw people in.
Investment and online dating scams continue to be the most financially devastating, but business email compromise scams are catching up.
Scams are always changing and everyone is a target, no matter their background, age or income.
Between January and the end of May this year, some $46.3 million was lost according to the 75,646 reports to Scamwatch.
Older people have been particularly vulnerable. People 65 and over submitted the largest number of reports to Scamwatch last year, while people aged 55 to 64 had the highest reported losses.
The total financial loss last year was more than $489 million, up $149 million from 2017, from the more than 378,000 reports to Scamwatch, Australian Cybercrime Online Reporting Network and other federal and state-based government agencies.
Remember: Reporting scams can help others from falling victim.
You can be scammed
online,
by phone,
by post, or
in person.
Tactics scammers use
they pretend to be a government official;
they claim to be from a well-known business or impersonate a known contact to gain trust;
they suggest the ways you can verify information, like going to websites they have created or calling numbers they give you;
they know how to appeal to your emotions; and
they create a sense of urgency to get you to make decisions without thinking.
How to spot a scam
someone you don't know contacts you out of the blue;
someone you've never met in person asks for money;
someone you don't know asks you to pay for something in advance;
someone asks you to pay for something or give them money by unusual payment methods such as preloaded debit cards, gift cards, wire transfers or cryptocurrencies;
someone offers you something that sounds too good to be true – such as an online shopping deal, the chance to invest in an 'amazing' scheme, that you've won a competition or that  you have an unclaimed inheritance;
someone asks you for personal information – including your bank details or passwords;
someone asks you for access to your computer; or
someone tries to pressure you into buying something or making a decision quickly.
How to protect yourself from being scammmed
If you've only met someone online or are unsure if the business is genuine, do your research. Do a Google image search on photos or search the internet for reviews of the business;
If someone invites you to invest in an 'amazing' scheme do your own research. Search www.moneysmart.gov.au to see if the company has an Australian Financial Services Licence;
Verify the identity of the contact independently through a telephone book or online search. Don't use the contact details provided in the message sent to you;
Beware of emails requesting changes to payment details. Always verify changes to payment details directly with the business or individual using contact details you hold separate to the email;
If a text message or email comes from a friend and it seems out of character, contact your friend directly using a method other than email or text to check they sent it;
Use strong passwords by creating passphrases that are memorable to you. Do this for all your devices, including your Wi-Fi. Keep track of them by using a password safe;
Keep your mobile devices and computers secure – use password protection, update your security software and back up your content;
Avoid using public computers for online banking or transmitting personal and financial details;
Don't open anything that looks suspicious including texts, pop-up windows, or links and attachments in emails;
Don't allow anyone remote access to your computer unless you contacted them for a real problem you know about – even if they claim to be from a well-known company. Scammers often ask you to turn on your computer to fix a problem or install a free upgrade, which is actually a virus that will give them your passwords and personal details;
Be careful when shopping online – always use an online shopping service that you know and trust. Use secure payment methods such as credit card or PayPal;
Don't send money or give bank or personal details to anyone you don't know or trust. Never agree to transfer money or goods for someone else: money laundering is a criminal offence;
Keep your personal details secure: lock your mailbox and shred important documents;
Don't share personal information on social media sites. Scammers use this information to steal your identity or target you; and
If someone is trying to pressure you into buying something or making a decision quickly speak first to a trusted friend or family member.
What to do if you have been scammed
If you've sent money or shared your banking or credit card details, contact your financial institution immediately. They may be able to stop or reverse a transaction or close your account.
If you've given your personal information to a scammer, visit IDCARE (www.idcare.org), Australia and New Zealand's not-for-profit national identity and cyber support service. IDCARE can work with you to develop a specific plan to your situation and support you through the process.
If the scam occurred on social media report it to the social media platform.
Warn your friends and family about these scams.
For more information, visit the Scamwatch website.T o keep up to date on scams, subscribe to Scamwatch email alerts   and follow @Scamwatch_gov Twitter.
Read about how people have been caught by scams.
(All victims agreed to share their story when submitting their report to Scamwatch and their personal details have been changed).
Dating and romance scam – Dan lost $20,000
Compromised business email – Jane and Jeff lost $190,000 
Online shopping scam – Sarah lost $160
Unusual payment – Andrew lost $300
ATO impersonation scam – Anne lost $4,000
Remote access scam –  David lost $520
Investment scam – Lily lost $50,000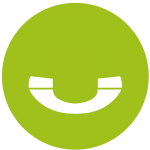 You might feel overwhelmed, but you have options and there are steps you can take yourself. But if you feel you need a bit more guidance or need help quickly, simply call us.