Victorian Government announces funds for business impacted by coronavirus lockdown, with focus on outdoor dining
The Victorian Government has promised another $290 million to help struggling businesses survive lockdown and implement an outdoor dining culture that will be enjoyed "for many summers" to come.
The package is on top of yesterday's $3 billion support fund for business.
Today's announcement includes $100 million for sole traders who will be closed or restricted under the second step of Victoria's roadmap to reopening.
The money is expected to go to around 33,000 sole traders across the state, who will be eligible for grants of $3,000 to help pay overheads.
Another $100 million will go to a Melbourne city recovery fund to help businesses set up outdoors, and to fund COVID-safe events and infrastructure to encourage people to return to the CBD over summer.
Industry Support and Recovery Minister Martin Pakula said it would "utterly transform the city, and not just for this summer".
"It will be something that I think Victorians will love and appreciate and it will create a new alfresco environment for CBD dining which will, I suspect, be enjoyed for many summers hence," he said.
There will also be an $87.5 million outdoor hospitality package for businesses outside the CBD with a payroll under $3 million, which will be paid in grants of up to $5,000 to cover the cost of umbrellas, outdoor furniture and screens to separate diners.
$30 million will go to local councils to streamline the new permits which will be required to expand outdoor hospitality. Some of that money can be passed on to businesses in the form of reduced or waived permit fees.
Premier Daniel Andrews said embracing more outdoor dining would "change the way the city operates". It could prove so popular, it becomes "a lasting feature" of hospitality in Victoria, from the city to the suburbs and the regions.
"There needs to be some urgency with this," he said. "We don't want bureaucratic delays. We don't want arguments and debates. We want as many people seated in as quick a time as possible, utilising public space that has never been on offer previously.
"We are going to see more and more tables on footpaths. Some of that foot traffic may move to the kerbside parking area where kerbside parking would no longer be allowed."
He said some streets and laneways were likely to be closed, parks and gardens near restaurants could be transformed and shared areas could be created between different businesses.
More to come.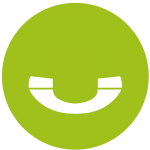 You might feel overwhelmed, but you have options and there are steps you can take yourself. But if you feel you need a bit more guidance or need help quickly, simply call us.