Unemployment rate still falling as COVID economic recovery continues
Australia's unemployment rate has continued to fall, with another 70,700 jobs added in March, according to official estimates.
The latest ABS figures put unemployment at 5.6 per cent, just 0.4 of a per cent above where it was prior to the mass job losses seen at the beginning of the COVID-19 pandemic.
There are now nearly 75,000 more Australians employed than before the late-March pandemic shutdowns last year and they are, collectively, working more hours.
The bureau's head of labour statistics, Bjorn Jarvis, said female employment had also recovered its pandemic losses.
"The proportion of women employed was the highest it's ever been (58.5 per cent), half a percentage point higher than in March 2020," he said.
"While the proportion of men employed remained slightly lower than before the pandemic (66.8 per cent, compared with 67.0 per cent in March 2020)."
The unemployment rate is higher than it was a year ago, mainly because more people are looking for work, with participation around record highs at 66.3 per cent.
However, the survey these ABS figures are based on covers people's employment situation during one of the first two weeks in March, before the JobKeeper program ended on March 28.
More to come.
By business reporters Michael Janda and Stephanie Chalmers (Original ABC Article)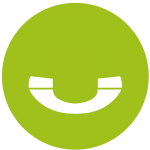 You might feel overwhelmed, but you have options and there are steps you can take yourself. But if you feel you need a bit more guidance or need help quickly, simply call us.