Unemployment rate rises to 7 per cent as more people look for work, but employment jumps by 179,000
Australia's unemployment rate rose last month as more people looked for work, but there was a strong surge in the number of people hired as Victoria's coronavirus lockdown eased.
The Bureau of Statistics (ABS) said the unemployment rate rose by 0.1 per cent from 6.9 per cent in September to 7 per cent in October on a seasonally adjusted basis.
The number of people out of work rose by nearly 26,000 over the month.
But to the surprise of economists, 178,800 jobs were created in October as employers put on more people in both full- and part-time roles.
Economists surveyed by Reuters had expected the unemployment rate to rise to 7.2 per cent, and for 30,000 jobs to be lost.
Bjorn Jarvis, head of Labour Statistics at the ABS, said there was a robust rise in employment and hours worked in October.
"This strong increase means that employment in October was only 1.7 per cent below March, and reflects a large flow of people from outside the labour force back into employment," he said.
More to come.
By business reporters Sue Lannin and Rachel Pupazzoni (Original ABC Article)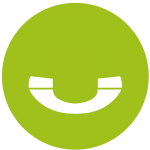 You might feel overwhelmed, but you have options and there are steps you can take yourself. But if you feel you need a bit more guidance or need help quickly, simply call us.