Unemployment rate falls as 111,000 jobs added in August, despite Melbourne lockdown
Australia's unemployment rate has posted a surprise fall as 111,000 jobs were created last month, despite a lockdown in the nation's second most populous state.
Unemployment hit 7.5 per cent in July, but has since fallen to 6.8 per cent in August, even though Melbourne was totally locked down and regional Victoria under stage 3 restrictions.
The Bureau of Statistics figures appear to show the bounce-back in jobs is real, rather than a statistical illusion, with internationally comparable measures also showing a big drop in unemployment.
If Australia measured unemployment the same way as the US — including stood down workers as unemployed — then the jobless rate would be 7.9 per cent, down from a high of 11.8 per cent in April.
There was still some weakness evident in the figures, however.
Despite more than 100,000 extra jobs, hours worked only rose 0.1 per cent last month, and are down 5.1 per cent on August last year.
That left the underemployment rate – people looking for more hours of work than they received – stuck at 11.2 per cent. It was 8.8 per cent prior to the pandemic hitting Australia's shores.
Likewise, the percentage of adults in work or looking for it – the participation rate – only rose 0.1 percentage points. At 64.8 per cent, it remains well down on the 65.9 per cent level recorded in March, before the first lockdowns.
Nonetheless, Marcel Theliant from Capital Economics said the numbers appeared to show that recent Reserve Bank and Treasury forecasts of a 10 per cent unemployment peak by the end of the year were wildly pessimistic.
"While mutual obligations that required jobless people to start looking for a job were introduced in August, the unemployment rate dropped from 7.5 per cent to 6.8 per cent," he noted.
"The upshot is that the labour market is now unlikely to climb to 8.5 per cent [unemployment] over the coming months as we had anticipated, let alone the 10 per cent predicted by the RBA and the Treasury.
"Indeed, with restrictions in Victoria set to be loosened towards year end, employment should continue to rise."
More to come.
By business reporters Michael Janda and Rachel Pupazzoni (Original ABC Article)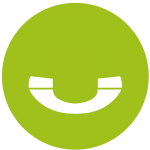 You might feel overwhelmed, but you have options and there are steps you can take yourself. But if you feel you need a bit more guidance or need help quickly, simply call us.