Treasurer Josh Frydenberg says Federal Budget aims to keep more Australians employed amid COVID-19 recession
Federal Treasurer Josh Frydenberg says he has no option but to spend big in Tuesday's Budget, saying the "major challenges" facing the economy requires massive support.
Speaking to the ABC, the Treasurer said the recovery could be long, slow and with persistently high unemployment.
Mr Frydenberg has indicated there will be substantial government support until unemployment is "comfortably under 6 per cent".
"Unemployment tends to go up the elevators and come down the stairs," he told the ABC.
"In the 1980s [recession], it took six years to get unemployment back below 6 per cent from where they started.
"And in the 1990s, it took 10 years to get it below 6 per cent from where they started. We're hoping to move faster than that, and that's why in this budget, you'll see more economic activity as a result of our initiatives, creating more jobs."
Tuesday's Budget will see immense spending across all sectors of the economy, to boost activity and underpin employment.
"The economy does need it. There are still major challenges ahead and the road is hard. But there is also cause for optimism and hope. We've seen the economy fighting back," he said.
"In the last three months, 458,000 jobs have been created — 60 per cent of which have gone to women, 40 per cent to young people.
"So outside of Victoria, jobs are being created. And once you can suppress the virus, the restrictions can be eased and more people can get back to work."
New wage subsidy for apprentices, trainees
While millions of Australians have benefited from the existing JobKeeper wage subsidy scheme, the Government has today unveiled a new initiative to provide a wage sweetener to encourage the creation of new apprenticeships and traineeships.
The Treasurer is hoping the offer to pay 50 per cent of the costs of putting on a new entry-level worker will stimulate jobs growth and create an extra 100,000 jobs over the next 12 months.
The scheme is also on offer for people wanting to retrain.
It comes at a cost of $1.2 billion, capped at 100,000 places, and is on top of an existing $2.8 billion investment in training and apprenticeships that includes a 50 per cent wage subsidy for existing workers.
Population slide to drag on economic recovery
The Treasurer says population growth, a key driver of economic prosperity, will hit its lowest ebb in more than a century this year.
Some economists are predicting the two-year growth forecast will be reduced by more than half a million people.
With borders closed to international arrivals, overseas migration has dipped to levels not seen for 46 years.
Mr Frydenberg said low birth rates were also a feature of the pandemic.
"This is also a function of the fertility rate declining, and that's something that's occurred as a result of COVID-19," he said.
Mr Frydenberg said population projections were a "significant" drag on the economic recovery.
"But it is what it is. COVID-19 has turned the world on its head. It has changed the way we go about our daily lives," he said.
"In fact, our daily lives have effectively been put on hold by the virus and people's travel across borders, be it domestic or be it international, has slowed or stopped, and that is having an economic impact."
By political editor Andrew Probyn and political reporter Anna Henderson (Original ABC Article)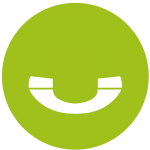 You might feel overwhelmed, but you have options and there are steps you can take yourself. But if you feel you need a bit more guidance or need help quickly, simply call us.