Southern Cross Austereo makes staff cuts across Australia, breakfast shows are networked
Media company Southern Cross Austereo has announced a restructure of its radio operations, resulting in the loss of 38 jobs.
Regional radio stations within the Hit Network bore brunt of the bad news, in which SCA will delete local breakfast shows in favour of a statewide networked program.
The changes will take effect from next week.
SCA chief content officer Dave Cameron blamed the move on the challenges presented by the COVID-19 environment.
"The changes will mean that unfortunately a number of our local breakfast shows will be impacted, and we would like to thank our dedicated and talented people who are affected today by this new approach," he said.
The announcement came on the day SCA reported an 18.2 per cent drop in revenue.
Revenue was $540.8 million across the business for the 2019-20 financial year, compared to $661 million the year prior.
In making the announcement, SCA chief executive Grant Blackley said radio continued to be a focus of the company.
"We will continue to build the strength of our radio network by investing in key timeslots and markets."
Statewide already tested in WA
The statewide breakfast show format has already been adopted in Western Australia, with NSW, Victoria, Queensland and South Australia to follow.
Victoria's show will be broadcast from Albury, the Central Coast will broadcast to the majority of regional NSW stations, while Townsville will host Queensland's breakfast show.
In South Australia, the Adelaide show will be broadcast to Mount Gambier.
Breakfast shows in the larger centres of Newcastle and the Gold Coast will remain unchanged.
SCA said while local breakfast shows would disappear from the regional schedule, the mid-morning timeslot would return to local programming.
'Another sad day for regional media'
The Media, Entertainment and Arts Alliance (MEAA) said of the 38 jobs to go in the Hit Network, 34 were from breakfast shows, four in off-air roles and four in music roles.
MEAA spokesman Adam Portelli said the loss of jobs and shows would be a great loss to the regions.
"It means that the majority of regional communities are now losing their particular voice," he said.
"All of this, for us, highlights the need for the Federal Government to actually get serious about supporting regional journalism and start putting their money where their mouth is."
Mr Portelli said the radio job cuts came off the back of recent TV and print restructures that have seen the closure of many local newspapers and the loss of nightly local television news.
The loss of local radio shows took away what had been a traditional training ground for young broadcasters, he said.
"You do find people who get their start, learned their trade at the local radio station or the regional newspaper, who then go on to work in the capital cities for bigger newspapers, broadcasters or TV stations.
"What we're doing is cutting an important part of the [media] ecosystem by not supporting regional media."
Hit Network stations
2Day FM 104.1 Sydney
hit101.3 Central Coast
hit105.9 Central West
hit105.5 Coffs Coast
hit102.3 & 105.1 Mid North Coast
hit106.9 Newcastle
hit93.1 Riverina
hit99.7 Riverina MIA
hit104.9 The Border
B105 Brisbane
hit103.5 Cairns
hit Central Queensland
hit100.7 Darling Downs
hit94.7 Emerald
hit101.9 Fraser Coast
hit90.9 Gold Coast
hit Mackay and the Whitsundays
hit102.5 Mount Isa
hit89.1 South Burnett
hit97.9 Tablelands
hit103.1 Townsville
SAFM Adelaide
SAFM Limestone Coast
Fox FM 101.9 Melbourne
hit91.9 Bendigo
hit Goulburn Valley
hit99.5 Sunraysia
hit92.9 Perth
hit95.3 Albany
hit101.3 Broome
hit102.3 Esperance
hit96.5 Geraldton
hit97.9 Kalgoorlie
hit106.5 Karratha
hit Northwest
hit91.7 Port Hedland
hit Southwest
hit Wheatbelt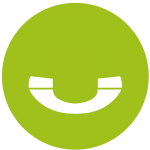 You might feel overwhelmed, but you have options and there are steps you can take yourself. But if you feel you need a bit more guidance or need help quickly, simply call us.