Small business support line 1800 413 828
Small Business Bushfire Support Line also taking COVID-19 related calls from small businesses
Financial counsellors at the Small Business Bushfire Support Line who have been helping organisations navigate the financial issues caused by bushfires are now also taking calls from businesses affected by COVID-19.
The Chief Executive of Financial Counselling Australia, Fiona Guthrie, said "There are so many businesses who are facing a triple whammy – drought, bushfires and now Covid ".
"When a crisis hits, not only is the business at risk, but for many people, so are their  personal assets.
"That's why this financial counselling support line is so important. It plays a critical role in helping small business owners get through these really difficult times," Ms Guthrie said.
Helen Davis, General Manager of the Small Business Bushfire Support Line, emphasised the importance of supporting small businesses to the wider community.
"Small businesses that remain viable support many other people in the area," Ms Davis said.
"Individuals who run their own businesses often don't want to seek help, because they've always done things themselves.
"By seeking advice and applying for relief, they're actually helping others around them too," Ms Davis explained.
The Small Business Bushfire financial counselling service was originally developed as a direct response from the Federal Government to the bushfires that engulfed large parts of Australia in late 2019 and early 2020.
The Government provided $3.5 million in funding, over two years, to establish the specialised financial counselling service. The financial counsellors are equipped with specific knowledge about small business practice and crisis relief measures.
The Small Business Bushfire Financial Counselling Support Line number is 1800 413 828. The website (www.smallbusinessbushfire.org.au) contains useful resources for small business owners and employees who have been impacted by bushfires and COVID-19.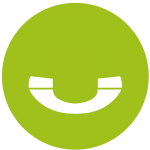 You might feel overwhelmed, but you have options and there are steps you can take yourself. But if you feel you need a bit more guidance or need help quickly, simply call us.