NDH 2020 Stats
More than 1.23 million calls to the National Debt Helpline
Since its launch in 2011, the National Debt Helpline has received more than 1.23 million calls from people seeking free and independent financial counselling.
Director of Community Engagement at the National Debt Helpline, Maura Angle, said that the significant number of calls show that people often feel they need to obtain external advice.
"Sometimes individuals feel really overwhelmed by mounting bills and debts. If you're feeling this way, the best option is to call 1800 007 007 and speak to a financial counsellor.
"You don't need to manage these debts alone. A vast number of people in Australia from all walks of life have sought advice from the National Debt Helpline," Ms Angle said.
The National Debt Helpline website is also a useful resource for those who need help, with more than 129 000 visits so far this year. Its monthly view rates regularly reach the tens-of-thousands, as many people explore online content before calling the helpline.
The COVID-19 page has attracted the most traffic throughout May 2020, as users seek online resources to help them cope with the financial disruptions of the pandemic.
"There's so much additional financial information to take into account now, in light of recent events. Website visitors often go straight to the COVID-19 page, to find simplified explanations and break-downs of the steps that they can take," Ms Angle said.
The website has a variety of useful articles about debt problems and potential resolutions, which can be used as advice sources on their own, or in addition to the advice of a financial counsellor.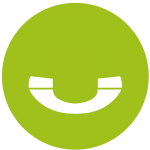 You might feel overwhelmed, but you have options and there are steps you can take yourself. But if you feel you need a bit more guidance or need help quickly, simply call us.