National Australia Bank annual earnings hit by coronavirus pandemic, financial scandals
National Australia Bank's after-tax profit for the 2020 financial year has slumped by nearly half to almost $2.6 billion because of the coronavirus recession.
Cash earnings, which included ongoing businesses, fell by 36.6 per cent to $3.7 billion for the year to the end of September, after the bank put aside more provisions to cover potential loan losses from the pandemic.
The funds put aside for future loan losses rose to $2 billion, with the bank expecting falls in property values and hits to coronavirus-affected industries such as aviation and tourism.
"Asset quality is starting to deteriorate given economic disruption caused by COVID-19," the bank said.
"While the outlook remains uncertain, further deterioration is expected."
NAB made $5.85 billion in cash earnings last year.
For 2020, bad debts rose by 201 per cent to $2.8 billion.
The result was also affected by further compensation to customers for financial scandals, backpay to staff and write downs on the value of its properties.
NAB slashes investor payouts
Investors took a haircut as the bank slashed its final dividend payout to 30 cents a share from 83 cents a share last year, with chief executive Ross McEwan acknowledging shareholders were "hurting".
He said low-interest rates had created "revenue headwinds", NAB was getting less income and the bank was also seeing subdued demand for loans.
NAB joined the other big banks in cutting mortgage interest rates on fixed loans yesterday following the Reserve Bank's decision to cut rates to a new record low because of the COVID-19 recession.
The bank said a full economic recovery would take an extended time but government stimulus was helping.
"While economic activity has been materially impacted, the significant stimulus for households and businesses provided in the federal budget, combined with an expected more complete reopening of domestic borders, provide a bridge to economic recovery as support is reduced," the bank said.
NAB to halve loans to coal miners by 2028
NAB has been under pressure from investors to stop lending for thermal coal mines, coal used to fire power stations.
The bank said it would reduce its financing of the thermal coal industry by 50 per cent by 2028, with the target of net zero emissions by 2035.
It also committed to getting all its power from renewable energy by 2025.
It pledged to increase its environmental loan book to $70 billion within five years.
At 10:16am AEDT, NAB shares had increased by 0.6 per cent to 6,100.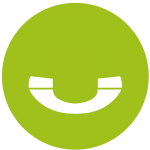 You might feel overwhelmed, but you have options and there are steps you can take yourself. But if you feel you need a bit more guidance or need help quickly, simply call us.