Help for people affected by bushfires
Last summer's bushfires may seem like a long time ago as we deal with Covid-19, but there are still many communities trying to recover and rebuild following the devastating blazes.
"People living in these areas are dealing with some very tough economic conditions," said the Director of Community Engagement at the National Debt Helpline, Maura Angle.
"They may have lost their home, their place of work may no longer exist or has shut down due to a lack of business.
"A lot of people are finding it hard to make ends meet and the National Debt Helpline's website has a dedicated Bushfire page to help them get back on track," said Ms Angle.
The page has some useful advice on how to seek centrelink and emergency relief, what to do about getting insurance money sooner and how to prioritise expenditure, including money owed to creditors.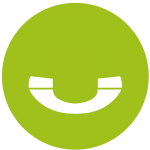 You might feel overwhelmed, but you have options and there are steps you can take yourself. But if you feel you need a bit more guidance or need help quickly, simply call us.