Don't face financial hardship alone
Talking about money is difficult for many people, but it's crucial to start the conversation and seek advice to get your finances back on track.
"It's fair to say that people are more likely to talk about their sex lives or religion than they are to talk about money," said Fiona Guthrie, Chief Executive of Financial Counselling Australia.
"It's one of the taboo subjects in our society. It reminds me of how we weren't able to talk about mental health issues until recently, it was something that people struggled with alone.
"I think it's the same situation at the moment around how people feel speaking about financial hardship," Ms Guthrie said.
Ms Guthrie's key advice for people experiencing financial hardship is to remember that they're not alone. With the assistance of confidential financial counsellors, individuals can start to reclaim control of their finances.
Having the support of an independent financial counsellor and being able to discuss issues about money can take the weight off people's shoulders.
Research into the impact of financial counselling has found that 69 percent of people who speak to financial counsellors feel more positive about the future, while 63 percent improve their mental wellbeing.[1]
While it may seem taboo to talk about money, anyone can find themselves in financial hardship. Stress around money and debt often impacts other elements of people's lives, such as their relationships and health.
Don't feel that you need to wait in silence as your money concerns increase. There is support available.
You can call our free helpline on 1800 007 007, which is staffed by professional financial counsellors or explore the resources on our website.
[1] Brackertz, Nicola "I Wish I'd Known Sooner", Swinburne University of Technology, 2012.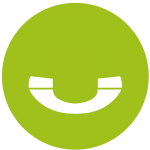 You might feel overwhelmed, but you have options and there are steps you can take yourself. But if you feel you need a bit more guidance or need help quickly, simply call us.