COVID-19 sees a third of businesses in financial trouble, a quarter scrap investment plans
Almost one quarter of Australia's businesses have decreased or cancelled their investment plans in the last three months, and the two biggest factors weighing on their minds are uncertainty about the future and concerns about future demand.
The Bureau of Statistics Business Impacts of COVID-19 survey also revealed more than a third of businesses are expecting to struggle to meet financial commitments over the next three months, with small businesses almost twice as likely as large businesses to be in severe financial strife (35 per cent compared to 18 per cent).
Since the coronavirus lockdowns began, the ABS has conducted surveys to find out how employers are faring in the crisis, and the latest one reveals mixed results.
On one hand, the survey found fewer businesses this month reported a decrease in revenue (41 per cent in August, compared to 47 per cent in July).
It also found the proportion of businesses reporting an increase in staff went up slightly (8 per cent in August, compared to 6 per cent in July), and the proportion of businesses reporting a decrease in staff declined a little (8 per cent in August, down from 13 per cent in July).
However, 36 per cent of businesses said government support measures were influencing their investment decisions, and uncertainty about future economic conditions was impacting the investment decisions of 59 per cent of businesses.
The ABS survey was conducted between 12 and 19 August, so the full effects of the imposition of stricter lockdowns in Victoria this month may yet to be felt.
It shows the industries most likely to expect financial difficulties over the next three months were businesses providing accommodation and food services (71 per cent of firms), transport, postal and warehousing (56 per cent), and arts and recreation services (48 per cent).
Businesses pulling back on investments
According to a separate ABS survey out today, there was also a large contraction in new private capital investment (capex) in the June quarter (covering April, May and June), which coincided with stage 3 restrictions across the country in April and May and the record-low business confidence experienced at that time.
The volume of capex spending fell by 5.9 per cent in the June quarter, however there was a large disparity between mining and non-mining investment
Mining investment fell by just 1.2 per cent in the quarter, but it has still increased by 3.9 per cent over the year.
Non-mining investment dropped by 8 per cent in the quarter, and it is now 17.3 per cent down over the year.
"That is a very large contraction," CBA economist Kristina Clifton said.
"Business investment tends to be driven by consumer demand rather than interest rates and is very often one of the last parts of the economy to lift once a recovery is underway.
"As a result we expect that a period of strong consumer demand will be needed before business investment starts to recover."
Over the last 12 months, the bulk of the contraction in new private capital investment in Australia has occurred in New South Wales (down 20 per cent since the June quarter last year) and Victoria (down 18 per cent).
Economists said the contraction in business investment in the June quarter was not as large as expected, and that means the contraction in second quarter gross domestic product will also be slightly smaller than first feared.
However, Marcel Theliant from Capital Economics agreed with Ms Clifton that investment is unlikely to pick up in coming months.
"Firms are becoming more pessimistic about the outlook for capital spending," the senior economist noted.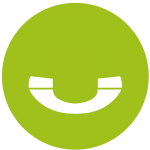 You might feel overwhelmed, but you have options and there are steps you can take yourself. But if you feel you need a bit more guidance or need help quickly, simply call us.