ASX slips on COVID-19 vaccine delay, as IMF predicts softer economic hit for Australia
Australian shares have fallen slightly in early trade, after hitting a seven-month high on Tuesday.
By 10:20am AEDT, the benchmark ASX 200 index was down 0.2 per cent to 6,185 points.
Healthcare and technology stocks were among today's best performers.
They include Healius (+2.9pc), Pro Medicus (+2.3pc), Afterpay (+2.4pc) and Altium (+1.8pc).
On the flip side, Flight Centre (-3.3pc), CIMIC Group (-2.6pc), Suncorp (-2.2pc) and Insurance Australia Group (-1.6pc) suffered the heaviest losses.
The Australian dollar had also fallen (-0.7pc) to 71.6 US cents, on reports that China has stopped taking shipments of Australian coal.
It was also weaker because the US dollar rebounded from a three-week low.
Currency traders rushed to the safety of the greenback after a participant in Johnson & Johnson's COVID-19 vaccine became ill, and the the company said it would take at least a few days to evaluate the situation.
J&J said it did not yet know if that person was given the vaccine or a placebo.
Investors see the quick introduction of a vaccine as key to helping economies recover.
Pricing in 'perfection'
US drugmaker Eli Lilly and Co has also paused clinical trials of its COVID-19 antibody treatment, similar to one taken by US President Donald Trump recently, because of a safety concern.
Mr Trump touted the experimental Lilly drug — along with the antibody treatment from Regeneron Pharmaceuticals that he received for his coronavirus treatment — as tantamount to a "cure" in a video he posted last week.
"It shows once again that the vaccine is still far away, and it's a good thing that so many pharmaceutical companies are working on it," said Oliver Pursche, president of Bronson Meadows Capital Management in Connecticut.
"J&J looked promising just a few weeks ago and now here's a complete turnaround."
J&J's news comes after its rival AstraZeneca, which uses a similar technology, paused the trial of its experimental vaccine in September due to a participant's unexplained illness.
"Markets have already priced in perfection," said Ken Polcari, chief market strategist at SlateStone Wealth in Florida.
"It's 'buy the rumour, sell the news.'"
'Long and difficult' recovery
The International Monetary Fund (IMF) has painted a slightly more optimistic picture of the economic recovery from coronavirus, in its latest World Economic Outlook.
The IMF now predicts Australia's economy will shrink 4.2 per cent this year — a big improvement over its previous forecasts in April (-6.7pc) and June (-4.5pc).
The local economy is then expected to grow 3 per cent next year.
"We are projecting a somewhat less severe though still deep recession in 2020, relative to our June forecast," the IMF said in latest report titled A Long and Difficult Ascent.
Among the IMF's other forecasts for 2020:
the global economy, as a whole, is expected to contract (-4.4pc), a significant upgrade from its previous forecast (-5.2pc)
advanced economies are tipped to contract by 5.8 per cent (worse than previously forecast)
developing economies are headed for a smaller contraction (-3.3pc)
China's economy is expected to grow (+1.9pc), bucking the trend
some of the worst-affected economies include the UK (-9.8pc), Italy (-10.6pc), Spain (-12.8pc) and Macau (-52.3pc).
"Despite the improved outlook, we are still in the worst economic crisis since the Great Depression with the road to recovery expected to be long, uneven and highly uncertain," said ANZ economic Catherine Birch.
Stocks fall on vaccine setback
The ASX has followed a weak lead from Wall Street and European markets.
The Dow Jones index fell 158 points (or 0.6 per cent) to close at 28,680.
The S&P 500 dropped (-0.6pc) to 3,512 points, while the tech-heavy Nasdaq slipped (-0.1pc) to 11,864.
Germany's DAX and Britain's FTSE lost 0.9 and 0.5 per cent respectively.
Some analysts say Tuesday's pullback in stock markets was not indicative of a deeper aversion to risk.
That's because many investors are convinced that the bitterly divided US Congress will eventually reach a fiscal stimulus deal, but most likely after the November 3 presidential election.
That was despite US House Speaker Nancy Pelosi rejecting a $US1.8 trillion coronavirus relief proposal from the White House, saying it "falls significantly short of what this pandemic and deep recession demand".
Meanwhile, millions of Americans are struggling to make ends meet, nearly two-and-a-half months after emergency unemployment assistance expired.
As investors turned away from the risk of stock markets, they piled into safe-haven government bonds.
The US Treasury yield (for 10-year bonds) retreated to 0.7289 per cent, a low not seen since August 4.
Interest rates on bonds move in the opposite direction to their price. That means as bond prices rise, their interest rates fall.
A stronger US dollar capped gold prices, which dropped (-1.6pc) to $US1,891.96 an ounce.
Oil prices rose after China, the world's second-largest economy, released some upbeat economic data on Tuesday.
China's exports lifted 9.9 per cent in September and imports swung to a 13.2 per cent gain (versus a 2.1 per cent drop in August), raising hopes of a slow recovery in energy demand.
Brent crude oil futures lifted (+1.7pc) to $US42.41 per barrel.
ABC/Reuters
By business reporter David Chau, wires (Original ABC Article)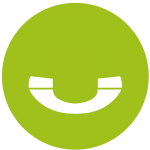 You might feel overwhelmed, but you have options and there are steps you can take yourself. But if you feel you need a bit more guidance or need help quickly, simply call us.