Act Now
The National Debt Helpline (NDH) is urging people in financial distress to seek independent and free advice as soon as possible.
"Hundreds of thousands of people have already lost their jobs in Australia due to Covid-19 and many of them are suffering,"
said Maura Angle, the Director of Community Outreach with the NDH.
According to the Australian Bureau of Statistics, Australia's unemployment rate hit 6.2% in April and the Reserve Bank has predicted the unemployment rate will climb as high as 10% by June.
"We are urging those who have lost their jobs or had their hours reduced to contact us," Ms Angle said.
"The time to act is now. Don't wait for your bills and debts to spiral out of control. We care, we can help and we are free," she said.
The NDH is a not-for-profit service that helps people in Australia tackle their debt problems.
The NDH website has step-by-step guides and useful information on how to deal with specific types of debts. The site has a section devoted to Covid-19 related information and ways to manage your finances during this crisis. See the Covid-19 Financial Survival Guide
Or you can call our helpline, 1800 007 007, which staffed by professional financial counsellors who provide an independent and confidential service. Unlike financial planners or advisors, financial counsellors do not provide investment advice or recommend products. They do not receive commissions.
They can advise people about how to get through the next few months. For example, how to access hardship arrangements with lenders, whether accessing early release of superannuation is a good idea or how government assistance programs work.
"Many of the calls our counsellors are now receiving are from people who have never been unemployed before. They are doing the right thing getting help from the National Debt Helpline," Ms Angle said.
"It's wise to seek help as soon as possible because the longer you leave it, the more complex your financial problems might become."
NDH recently received Federal Government funding to increase capacity of the helpline.
For more information call Maura Angle on 0418 334 121 or email [email protected].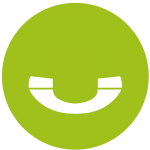 You might feel overwhelmed, but you have options and there are steps you can take yourself. But if you feel you need a bit more guidance or need help quickly, simply call us.