National Redress Scheme
Redress payment for survivors of child sexual abuse
Survivors of institutional child sexual abuse can now apply for redress under the National Redress Scheme. All the states and territories and major non-government institutions such as the Catholic, Anglican and Uniting churches, Salvation Army, YMCA and Scouts have joined the scheme. The full list of participating institutions is available at www.nationalredress.gov.au or you can call the National Redress Line on 1800 737 377.
The scheme will offer payments up to $150,000. Counselling will be offered, and survivors will be given a personal response from the responsible institution/s if they want that.
The government has funded legal service Knowmore to provide information and advice to survivors about their options, including making claims under the scheme, access to redress through other schemes, and their common law rights and claims. If a survivor decides to make a claim under the redress scheme, Knowmore will represent clients. The legal advice is free. To contact Knowmore: Telephone 1800 605 762; visit the website www.knowmore.org.au; or email [email protected]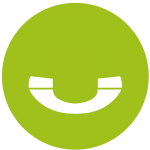 You might feel overwhelmed, but you have options and there are steps you can take yourself. But if you feel you need a bit more guidance or need help quickly, simply call us.