No Interest Loan Scheme (NILS)
COVID-19 – Household Relief Loans Without Interest are available for eligible people impacted by COVID-19. Loans of up to $3000 are available to assist with the payment of rent, rates, body corporate fees and utility bills. See the Household Relief website for more information.
If you have an income from Centrelink, or are on a low income, NILS provides you with access to safe, fair and affordable credit. The scheme offers loans for essential goods and services of between $300 and $1,500. Repayments are set at an affordable amount over 12 to 18 months. No credit check is required for this loan.
You can use NILS to:
buy essential household items such as white goods (like fridges and washing machines), computers or furniture
pay for health-care items such as wheelchairs or asthma pumps
pay for car repairs (if you live in an area where there is little or no public transport)
You can't use NILS to:
get cash
pay debt consolidation loans
pay rent arrears
pay bills
go on holidays
Eligibility
To be eligible for NILS, you must:
have a Centrelink health-care or pension card; and
have lived at the same address for the past 3 months; and
show that you can and are willing to repay the loan within 12 or 18 months
How to apply
1. Find your local NILS provider
NILS is offered by more than 250 local community organisations in over 650 locations across Australia.
Find your local NILS provider and check your eligibility here
2. Call your local NILS provider
Your local provider will help you with your application and work out what you can afford to repay. It's helpful if you have proof of ID and documents showing your finances. Watch this one-minute video by Good Shepherd Microfinances for an overview of how to apply.
Emergency financial assistance
If you have no income and/or cannot afford basic necessities, there is help available. You can find your closest service on the Ask Izzy website. You can also call us at the National Debt Helpline on 1800 007 007 and we can give you the details.
For further information, see Emergency Assistance.
How does NILS work?
Will the loan be given to me in cash?
Loans are not for cash. Generally the NILS provider will pay the supplier of the item or service you need directly.
Are there any charges?
There are no fees, charges or interest.
Will they check my credit history?
Your credit history is not checked when you apply for NILS.
How long will it take?
The assessment itself usually takes between 45 and 90 minutes.
Loan approvals can be as quick as the same day if you have provided all of the documentation needed, or it may take up to 2 weeks, depending on the provider.
Speak to your local provider about their time frames.
What else can NILS help me with?
As part of the application process, NILS providers will generally look at your overall finances and suggest other services that may assist you. For example, they may notice you are eligible for other payments, or that you are paying more than you need in bank fees. They may even refer you to a service that will assist with the cost of the item or service you need.
What other options are available if I cannot get NILS?
If $1,500 isn't enough money or you cannot get NILS,, you may qualify for a low interest Step Up loans of up to $3,000 which, as per their name, have low interest rates of 5.99% p.a. (Comparison rate 5.99%) valid as at 2 October 2020. It's usually a little harder to qualify for these as they are externally assessed and your credit history will be checked.
Step Up loans are offered by local community organisations in 38 locations across Australia.
Find your local StepUp provider and check your eligibility here.
If you aren't eligible for a NILS loan, your provider will refer you to a financial counselling service or another community service that may assess you for other types of assistance.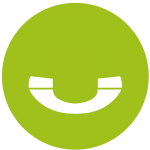 You might feel overwhelmed, but you have options and there are steps you can take yourself. But if you feel you need a bit more guidance or need help quickly, simply call us.