This page is about steps you can take to look after yourself and your family financially during the COVID-19 pandemic
Information on this page:
Please click the links below to visit each section
Six changes you need to know about
Many lenders have announced they will be flexible in making repayment arrangements. Banks and customer owned banks have both announced specific assistance measures for people with loans who may be experiencing financial hardship.
Many other creditors, including debt collectors, are also being flexible about making affordable repayment arrangements
The flexibility means that you can negotiate repayment arrangements as well as reductions in fees and possibly interest
Creditors are also more likely to limit or slow debt collection and enforcement action (including repossession) (although this is not guaranteed).
The Government has introduced changes to limit the ability of creditors to force you into bankruptcy before 25 September 2020. See COVID 19 changes: Bankruptcy.
The Australian Financial Complaints Authority (AFCA), which is the free dispute resolution body, has a significant event hotline 1800 337 444 for individuals financially impacted by the COVID-19 pandemic.
 What do the changes mean?
It means that if you are struggling financially, you should contact your lender or creditor to make a repayment arrangement you can afford.
When negotiating with your lender or creditor
Tell them how you have been affected by the pandemic.
Tell them if you are receiving the JobSeeker payment or JobKeeper payment
Consider how much time you will need the repayment arrangement to be in place, for example, three months.  Remember these are temporary arrangements so the longer the arrangement the more information your lender or creditor may need from you.
Only agree to repayments you can afford.
Remember: you can always make higher repayments if your circumstances improve while you are still in a repayment arrangement.
Agree the timing of the repayments, for example, if you are paid fortnightly then you could schedule your repayments to be fortnightly as well.
Negotiate the highest repayments you can afford on your highest priority debts (home loan and utilities or possibly a car loan), so that you don't fall too far behind.
Ask about any discounts, government rebates or other assistance you may be eligible for, such as state-based utility vouchers (electricity, gas and water).
Defer or make lower payments on low priority debts (for example, credit cards) if you are in financial hardship and you need to pay higher priority debts.
What to ask for when you negotiate a repayment arrangement
Try to negotiate the following as part of any agreed repayment arrangement:
Affordable repayments
Late fees and default/legal fees not to be charged
Extend the term of the loan (people usually do not exit financial hardship with money for higher repayments)
A reduction in the interest rate or a stop in interest charges for a length of time (this is more likely to work for credit cards)
Ask that your credit report is not affected and no default is listed while you keep to any agreed repayment arrangement
Do discuss that any repayment arrangement may need to be reviewed and extended as it is unknown when you can return to making the normal repayments (for example, because you are unemployed)
Ask for confirmation of any agreement in writing, particularly if it is for  three months or longer.
If your lender or creditor will not agree to a repayment arrangement
If your creditor or lender will not agree, you can have that decision reviewed in the Australian Financial Complaints Authority (for financial disputes). This is a free and independent dispute resolution service. You can contact AFCA on 1800 931 678.
If your creditor will not agree, call us for advice on 1800 007 007
Speak to one of our financial counsellors
If your problem still hasn't been solved, or you're feeling overwhelmed, call us on 1800 007 007 to speak with one of our financial counsellors.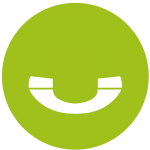 You might feel overwhelmed, but you have options and there are steps you can take yourself. But if you feel you need a bit more guidance or need help quickly, simply call us.