COVID -19 changes: Government Assistance
This page is about steps you can take to look after yourself and your family financially during the COVID-19 pandemic
Information on this page:
Please click the links below to visit each section
Five changes you need to know about
There are 2 more Economic Support Payments of $250. If you're eligible for these, you'll get a payment of $250 in December 2020 and another $250 in March 2021.
Additional income (the coronavirus supplement) for eligible people on Centrelink payments (for example, JobSeeker) but at a reduced rate of $250 per fortnight from 25 September until 31 December 2020 then further reduced to $150 per fortnight between 1 January 2021 and 31 March 2021.
Temporary changes to a number of eligibility requirements for JobSeeker which means some people may be eligible to receive a payment from Centrelink when they may not have been able to in the past.
JobKeeper extended until 28 March 2021, but at a reduced rate from 28 September 2020.
State and Territory Governments have committed extra funds to assist with a range of other costs (examples include rental relief, assistance with utilities and cash grants).
What do the changes mean?
In April 2020, in response to the pandemic, the Government has temporarily changed some of the eligibility criteria for people to receive an income support payment from Centrelink. The Government also made changes that increase the amount of financial support available to people receiving various Centrelink income support payments, for example, JobSeeker.
If you have been impacted by the pandemic then you should consider applying for any and all of the assistance payments (if you are eligible).
Remember: It is important that you consider applying for financial help as this will assist you and the economic recovery.
Applying for Centrelink
On 28 September 2020, eligibility rules for JobKeeper Payment changed. The payment rate also changed. These changes mean more people may be able to get both JobKeeper, from their employer, and JobSeeker, from Centrelink. If you know your income is going to reduce, or it has reduced, check if you can get an income support payment from Centrelink.
If your income has decreased below a certain amount or you are now unemployed, you can apply for an income support payment from Centrelink.
The Centrelink income support payment rate is determined by marital status, age and other circumstances. For example, you are single, no children and your income is below $1,257.50 per fortnight then you may still be eligible to get a payment.
Note: Centrelink procedures and eligibility do change. Check Services Australia for information.
You can find more information about applying for income support on the Services Australia website. You can submit a claim for income support by linking your Centrelink online account to your MyGov account.
Tips when applying for Centrelink:
You need to lodge a claim online.
If this is your first time claiming Centrelink you can lodge an intent to claim online. You can also call Centrelink to get:

a linking code to link Centrelink to MyGov and
a Centrelink Customer Reference Number and
provide identification online

You do not need an employment separation certificate.  You may be required to provide bank account statements.
The application process online through MyGov can be difficult. Be patient, read the questions carefully and if you need to, ask a person you can trust for support. If you need more support contact Centrelink or visit a Centrelink office.
Eligibility changes
A number of eligibility requirements for Centrelink have been temporarily changed in response to the coronavirus. This means you may now be eligible for a Centrelink payment when you may not have been eligible in the past especially if your income or work situation changes because of covid-19. The big changes are:
Access to JobSeeker if you're a sole trader or self employed and your business has been suspended, or suffered a reduction in turnover, due to the economic impacts of the coronavirus.
Increase of the income free area to $300 per fortnight for JobSeeker until 31 March 2021.
Increase of the partner income test for JobSeeker (how much your partner can earn before it affects eligibility) will be $3,086.11 per fortnight (or $80,238.89 per annum) until 31 March 2021.
The Ordinary Waiting Period, Seasonal Work Preclusion Period and the Newly Arrived Residents Waiting Period will continue to be waived until 31 March 2021.
Employment income Nil Payment Period has been extended until 16 April 2021. This means you can have a $0 payment from Centrelink for more than 6 fortnights without them cancelling your payment eligibility. This is particularly important for casual, part-time or contract workers.
Mutual obligation
Mutual obligation requirements are tasks and activities you agree to while getting certain payments from Services Australia.
Mutual Obligations were suspended in March 2020 due to Covid-19. They were gradually reintroduced from 4 August 2020 and from 23 November 2020, mutual obligation requirements became mandatory again for all job seekers nationwide. This means that if you're a job seeker you must:
do all the tasks and activities listed in your Job Plan
go to appointments with your employment services provider
complete and report your job searches
accept any offer of suitable paid work.
Special Circumstances Exemptions continue to be available to job seekers who require them.
Individuals who only receive JobKeeper are not subject to mutual obligation requirements.
Sole traders and those who are self-employed may not have to meet mutual obligation requirements. Contact Centrelink to check if you are exempt or not.
Go to Services Australia for details.
Coronavirus supplement
The Government has increased financial support for a range of people receiving income support as a response to COVID-19. This is called the coronavirus supplement and is paid in addition to your income support payment. You may be eligible to get the Coronavirus Supplement if you get at least $1 from any one of the following income support payments:
JobSeeker Payment (previously called Newstart Allowance)
Partner Allowance
Widow Allowance
Sickness Allowance
Youth Allowance
Austudy
ABSTUDY Living Allowance
Parenting Payment
Farm Household Allowance
Special benefit
The Coronavirus Supplement is available at a rate of:
$250 per fortnight from 25 September 2020 until 31 December 2020
$150 per fortnight between 1 January 2020 and 31 March 2021
The extension from 1 January to 31 March 2021 is subject to the passage of legislation.
The Coronavirus Supplement is taxable income. You can ask Centrelink to set up a tax deduction so that your tax will come out of your payment automatically.
Economic Support payment
There were two separate $750 payments:
The first payment was made to people who were eligible from 12 March 2020 to 13 April 2020 and has been paid.
The second payment was made to people who were eligible on 10 July 2020 and was paid from 13 July 2020.
There will be 2 more Economic Support Payments of $250. If you're eligible for these, you'll get a payment of $250 in December 2020 and another $250 in March 2021.
You'll get the additional economic support payment if you get one of the following:
Age Pension
Carer Allowance
Carer Payment
Commonwealth Seniors Health Card
Disability Support Pension
Double Orphan Pension
Family Tax Benefit
Pensioner Concession Card
You need to get an eligible payment or have an eligible card on:
27 November 2020 to get the December 2020 payment
26 February 2021 to get the March 2021 payment.
If you claim Family Tax Benefit for 2020-21 as a lump sum, you'll get the payment with your lump sum. This could include the $750 payment Centrelink paid in July 2020, as well as the 2 x $250 payments. This will be after you've claimed and confirmed your income for the 2020-21 financial year.
If you're on Income Management or have a Cashless Debit Card, 100% of the economic support payment will go either:
onto your Cashless Debit Card, or
into your income managed account.
The payments are made automatically. The payments are exempt from tax and will not count as income for Centrelink purposes.
JobKeeper
The employer applies for JobKeeper. Both the employer and the employee must be eligible. The subsidy began on 30 March 2020 and will finish on 28 March 2021.
When first introduced the payment was $1,500 per fortnight before tax for everyone who was eligible, regardless of how many hours a person worked.
From 28th September 2020, the payment reduces to $1,200 per fortnight. For people who worked for less than 20 hours per week, the payment will be $750 per fortnight.
From 4th January 2021, the payment reduces to $1,000 per fortnight. For people who worked for less than 20 hours per week, the payment will be $650 per fortnight.
An employer can enrol for JobKeeper at any time until the program closes if their circumstances have changed.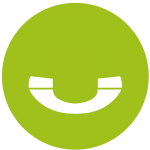 You might feel overwhelmed, but you have options and there are steps you can take yourself. But if you feel you need a bit more guidance or need help quickly, simply call us.