COVID -19 changes: Government Assistance
On this page:
Four changes you need to know about
What do the changes mean
Applying for Centrelink
Eligibility changes
Coronavirus supplement
Economic support payment
JobKeeper
State and Territory Government assistance
Four changes you need to know about
Two extra payments of $750 for eligible people on Centrelink payments
Coronavirus supplement for eligible people on Centrelink payments (for example, JobSeeker)
A JobKeeper program to keep people connected to their employment
State and Territory Governments have committed extra funds to assist with a range of other costs (examples include rental relief, assistance with utilities and cash grants)
What do the changes mean?
The changes mean that there is extra financial assistance available. If you have been impacted by the pandemic then you should consider applying for any and all of the assistance payments (if you are eligible).
Remember: It is important that you consider applying for financial help as this will assist you and the economic recovery.
Applying for Centrelink
Note: Centrelink procedures and eligibility do change. Check Services Australia for information.
If your income has decreased below a certain amount or you are now unemployed, you can apply for income support through Centrelink. You can find more information about applying for income support on the Services Australia website. You can submit a claim for income support by linking your Centrelink online account to your MyGov account.
Tips when applying for Centrelink:
You need to lodge a claim online.
If this is your first time claiming Centrelink you can lodge an intent to claim online. You can also call Centrelink to get:

a linking code to link Centrelink to MyGov and
a Centrelink Customer Reference Number and
provide identification online

You do not need an employment separation certificate or statements from your bank account.
The application process online through MyGov can be difficult. Be patient, read the questions carefully and if you need to, ask a person you can trust for support. If you need more support contact Centrelink.
Eligibility changes
From 27 April 2020, the following eligibility requirements WILL NOT be required for six months:
the assets test
the Ordinary Waiting Period (already waived until 12 June 2020)
the Liquid Assets Waiting Period
the Seasonal Workers Preclusion Period
the Newly Arrived Residents Waiting Period
In addition, the partner income test for JobSeeker (how much your partner can earn before it affects eligibility) will be $3068.80 per fortnight (or $79,762.80 per annum).
Coronavirus supplement
The Government has increased financial support for a range of people receiving income support as a response to the Covid-19 pandemic. A coronavirus supplement (additional payment) of $550 per fortnight will be made in addition to the usual payment for the next six months for people receiving:
JobSeeker Payment (previously called Newstart Allowance)
Sickness Allowance
Youth Allowance for jobseekers
Parenting Payment Partnered
Parenting Payment Single
Partner Allowance
Farm Household Allowance
Youth allowance for students
Austudy for students
ABSTUDY for students
Special benefit
Economic Support payment
There will be two separate $750 payments:
The first payment will be available to people who are eligible from 12 March 2020 to 13 April 2020.
The second payment will be available to people who are eligible on 10 July 2020.
The payments are made automatically. The payment is exempt from taxation and will not count as income for Centrelink purposes. Eligible people can only receive one payment per round.
To be eligible for the first payment you must be a concession card holder or receiving a social security payments or veteran's payment. The full list is here.
The eligibility list for the second payment is the same as for the first payment except that people receiving the coronavirus supplement are not eligible.
 JobKeeper
The employer applies for JobKeeper. Both the employer and the employee must be eligible. The subsidy begins on 30 March 2020.
If you are eligible for JobKeeper, the payment will be $1500 per fortnight before tax.
Employer eligibility
An aggregated turnover of less than $1 Billion that has fallen by more than 30% or is likely to do so; OR
An annual turnover of $1 Billion or more (for income tax purposes) and they estimate the turnover has fallen or will fall by more than 50%; AND
The business is not subject to the Major Bank Levy.
Sole traders can apply.
The employer must have been in an employment relationship with eligible employees as at 1 March 2020. Stood down employees before 1 March 2020 can be re-engaged
Employee eligibility
Currently employed by the eligible employer (including those stood down or re-hired)
Employed as at 1 March 2020
Full time, part time or a long-term casual (over 12 months)
A permanent employee or if a long-term casual, not a permanent employee of any other employer
At least 16 years of age at 1 March 2020
An Australian citizen, the holder of a permanent visa, or a special category (SubClass 444) Visa Holder (New Zealand Citizen working in Australia) at 1 March 2020
A resident for Australian tax purposes on 1 March 2020
Employees receiving worker's compensation but only if they are working
State and Territory Government assistance
Australian Capital Territory +
ACT Government – COVID-19 economic survival package
New South Wales +
Northern Territory residents +
Northern Territory Government support
Queensland +
Queensland Government – COVID-19 economic relief package
South Australia +
South Australian Government – COVID-19
Tasmania +
Tasmanian Government – Coronavirus disease (COVID-19)
Victoria +
Department of Health and Human Services Victoria – COVID-19
Western Australia +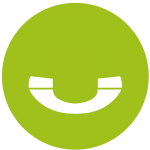 You might feel overwhelmed, but you have options and there are steps you can take yourself. But if you feel you need a bit more guidance or need help quickly, simply call us.