This page is about steps you can take to look after yourself and your family financially during the COVID-19 pandemic
Read an overview of emergency assistance here.
Information on this page:
Please click the links below to visit each section
At the start of the COVID-19 pandemic, a number of measures were introduced to help people affected by the pandemic to get by.
This page summarises the main things you need to know and the steps you can take to look after yourself and your loved ones. It will also help you keep track of changes to COVID-19 assistance as the changes will be explained on these pages.
There's information below about help with food and bills, Centrelink and emergency payments, the No Interest Loan Scheme (NILS), Household Relief Loans Without Interest and advice for temporary residents in Australia – who may not qualify for the main government support measures.
There is also information about help available in each state and territory. To see more information about any of the measures and how to access them, click on the green hyperlink in that section.
Three changes you need to know about
The Commonwealth Government has committed extra funding for emergency relief funds to charities in response to the COVID-19 pandemic.
State and Territory Governments have committed extra funds to assist with financial support
Commonwealth, State and Territory Governments have committed funds to assist temporary residents.
What do the changes mean?
It means that if you are struggling, it is worth checking what financial assistance is available to help you.
Food and bills
Across Australia there are more than 1300 outlets for emergency relief run by charities and community organisations.
If you need help urgently with living expenses, charities can help you with:
food, transport or chemist vouchers
rent or accommodation
part-payment of electricity, gas or water bills
food parcels or clothing
budgeting or referrals to other programs.
You can find your closest service on the Ask Izzy website.
For more information about rent, see COVID-19 changes: Rent
For more information about utilities, telcos and rates, see COVID-19 changes: Utilities, Telcos and Rates
Centrelink crisis or emergency payments
There are two possible emergency payments you may be able to get from Centrelink:
Crisis payment – you may apply for a one-off special crisis payment if you are receiving an income support payment, have experienced an extreme circumstance and are in severe financial hardship.  There are five types of crisis payment:  for family and domestic violence; for humanitarian entrants; for release from prison or psychiatric confinement; for other extreme circumstances; and more recently for national health emergency (COVID-19). For those who are eligible for the COVID-19 crisis payment, you must contact Centrelink within 14 days of entering required quarantine or self isolation or caring for someone who is. For more details see National Health Emergency (COVID-19).
Advance payment – if you already receive a Centrelink payment you may qualify for an advance payment. You will need to pay this back over time out of future payments from Centrelink.
No Interest Loans Scheme (NILS)
NILS provides no-interest loans for essential goods and services (such as fridges and washing machines, health-care items, or car repairs). For example, if a fridge costs $800 all you would pay back is $800.
To be eligible, you must have a Centrelink health-care or pension card (or qualify for one). You must also show that you can, and are willing to, repay the loan within 12 or 18 months. More about NILS.
Household Relief Loans Without Interest
Household Relief Loans Without Interest are now available for people impacted by COVID-19.
Loans are available for amounts between $300 and up to $3,000. The loan is repayable over 24 months. Loan repayments are made by direct debit or through Centrepay. There is no interest, fees or other costs. There are no credit checks in the application or approval process.
Loans are not for cash – they are to pay rent or a rental bond (to a real estate agent, not a private landlord), utility bills, body corporate fees and council rates.
You may be eligible for a Household Relief Loan without interest if you:
Are 16 years or over
Are an Australian citizen, permanent resident, or hold a valid visa that expires after the loan term
Have a before tax annual income of less than $60,000 if you are single, or less than $100,000 for couples or people with dependents
Have lost your job, had your income reduced, moved onto Centrelink payments after March 2020 or been otherwise financially impacted by Covid-19
Have reduced income if you're self-employed
To check your eligibility and find out more here
No Interest Loans for women affected by family and domestic violence (FDV NILS)
No Interest Loans are available to help women who have experienced or are experiencing family or domestic violence to move to safety, stay at home securely, and rebuild their lives after family and domestic violence.
Loans of up to $2,000 are available.  The loan is repayable over 24 months and there is no interest, fees or other costs.
Loans are not for cash – they are available to pay for specific things such as rent or a rental bond, utility bills, security items, removalist and transport costs, furniture and whitegoods, legal costs, car registration and repairs, and technology, such as a laptop.
Temporary residents
If you are a temporary resident / temporary visa holder you may not qualify for JobSeeker or JobKeeper. This may leave you in severe financial hardship if you have lost your income due to the COVID-19 pandemic.
Red Cross Safety Net
The Federal Government has committed funds to the Red Cross to assist temporary visa holders.
Eligibility criteria for Red Cross Safety Net is that people:
Are in Australia on a temporary visa
Are in urgent financial hardship
Cannot access Centrelink, Medicare or similar services
Have no income, savings or other financial support (including from family overseas)
There is more information including information about how to apply here
Assisted Returns Program
The Australian Government – Department of Home Affairs may be able to provide eligible temporary visa holders with financial assistance to leave Australia voluntarily and return home under the Assisted Returns Program.
You might be able to get assistance to return home if you:
are living in Australia on a bridging visa or another type of temporary visa
are living in Australia without a visa or your visa has expired
arrived by boat or plane without a valid visa.
To check your eligibility and find out more here Assisted Returns Program.
Emergency assistance
Temporary residents may also be able to access emergency relief. See "Food and Bills" above.
International students
International students should check with their university about whether it provides any assistance.
Migrants
Migrants should check with a migrant resource centre for other assistance that may be available.
State and Territory Government assistance
Australian Capital Territory
Assistance has been announced for Temporary Visa Holders and international students living in the A.C.T. Further funding has been provided to the ACT Refugee, Asylum Seeker and Humanitarian (RASH) Coordination Committee, the Australian Red Cross and local tertiary institutions.
New South Wales
The NSW Government is providing $2 million dollars in funding to specialist migrant and settlement non-government organisations and multicultural community organisations to give direct emergency relief to vulnerable temporary visa holders who are not eligible for Commonwealth Government income support during COVID-19.  An additional $2 million dollars in funding is being provided for organisations to provide other culturally appropriate services. Details and other assistance available can be accessed by calling the NSW Government COVID-19 hotline 13 77 88 or at Service NSW.
Northern Territory residents
A Worker and Wellbeing Fund is available for people who have lost their job or have reduced income because of COVID-19 and are not already receiving financial support, including Centrelink.
The Red Cross has also partnered with Melaleuca Refugee Centre to provide emergency financial support for international students and Visa holders. Contact Red Cross on 0403 987 018.
Queensland
Qld has announced financial support for international students. Details and eligibility requirements are available at Study Queensland.
South Australia
The South Australian Government has announced the International Student Support Package which includes extra funding for universities (in SA) and emergency crash grants of $500.
Tasmania
People required to self-isolate in Tasmania will be eligible for Pandemic Isolation Assistance Grants. These grants one-off payments of $250 per adult and $125 per child to a maximum of $1,000 per household. There is more information here for temporary visa holders, including about emergency relief.
Victoria
The Victorian Government has announced assistance for international students in Victoria.  Further information and how to apply is here.
The Victorian Government is also providing one-off rent relief grants, utility relief grants, help to find work opportunities and other support including, legal advice. There is more information here.
Western Australia 
The Western Australian government has launched StudyPerth Crisis Relief for international students. It will assist students to access emergency accommodation, supplies and healthcare.
Speak to one of our financial counsellors
If your problem still hasn't been solved, or you're feeling overwhelmed, call us on 1800 007 007 to speak with one of our financial counsellors.
If you'd prefer to chat to a financial counsellor online, you can use our live chat service by clicking the chat icon in the bottom right corner of your screen.
Live chat is available 9:30am-4:30pm weekdays. You can send a message outside these hours and a financial counsellor will get back to you.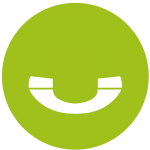 You might feel overwhelmed, but you have options and there are steps you can take yourself. But if you feel you need a bit more guidance or need help quickly, simply call us.