APPLY FOR GOVERNMENT BENEFITS
What is Centrelink?
Centrelink is part of the Australian Government Services Australia and delivers social security payments and services for retirees, the unemployed, families, carers, parents, people with disabilities, Indigenous Australians, and people from culturally and linguistically diverse backgrounds.
What types of payments are available?
Centrelink provides a range of payments and services. You can look at the full list of payments and services here. You can also check what payments you may be entitled to using the Centrelink Payment and Service Finder.
If you lose your job or your hours are reduced
It is important to contact Centrelink as soon as you lose your job or your employer reduces the number of hours you work. This is to ensure you receive payments as soon as you are eligible. You can contact the Department of Human Services by phone, in person or online using your MyGov account. To find your nearest Centrelink office click here. For the phone number for a particular service click here.
The starting date of any Centrelink payment depends on your individual circumstances. The ordinary waiting period for people claiming Newstart Allowance or Sickness Allowance is seven days from lodging the claim. If you have received payments for annual leave, long service leave or a redundancy in your termination payout, Centrelink will treat these as income in advance and it will change the starting date for your eligibility to claim a Centrelink allowance.
The liquid assets waiting period is between one and 13 weeks. The term ''liquid assets'' refers to cash or other assets such as shares that can be readily converted to cash. The waiting period applies if you are claiming Newstart Allowance, Sickness Allowance, Youth Allowance or Austudy. If you are single and have no dependants, the waiting period applies if you have more than $5,500 in your account; if you have a partner or dependants the waiting period applies if you have more than $11,000. For details on the waiting period see information on this here.
Information about other services
Rent assistance: Centrelink will provide rent assistance in certain circumstances to check if you are eligible at Centrelink rent assistance eligibility and payment rates.
Family Tax Benefit:  A two-part payment that helps with the cost of raising children. You must meet an income test and have dependent children. You can check your eligibility here.
Centrepay:  A free service that pays regular bills such as rent, gas, electricity and water out of your Centrelink income. Paying your bills in fortnightly instalments may make life more manageable. For more information see Centrelink centrepay.
Advance payment: You may be able to get part of your income support in advance. You then repay the amount in fortnightly instalments from your Centrelink income. You can check your eligibility here.
Health-care and concession cards:  Various cards give cardholders discounts on health, transport and education expenses. For further information see concession and health care cards.
A Financial Information Service (FIS) officer at Centrelink can help you understand how your Centrelink income will be affected if you receive a redundancy payment or a superannuation payment, or are planning to sell an asset, for example. They may also be able to advise on the tax implications. You can get further information on the free financial information service and contact details here.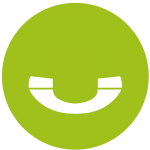 You might feel overwhelmed, but you have options and there are steps you can take yourself. But if you feel you need a bit more guidance or need help quickly, simply call us.