Applying due to severe financial hardship
It may be tempting to view this as an easy solution, but before you consider applying, read about the risks associated with accessing your superannuation, and speak to one of our financial counsellors. Read more
HOW MUCH WILL MY SUPERFUND GIVE ME?
If your superannuation fund agrees, you may receive a lump sum of up to $10,000 (less tax) for a one-off financial problem, such as paying outstanding bills. The funds can't be used to pay day-to-day expenses, or cover debts that are not currently due, such as the full balance of a credit card or personal loan (unless you have received a Notice of Demand from your creditor).
Eligibility and application
You must be in severe financial hardship and demonstrate the eligibility criteria below:
You've been receiving certain Centrelink allowances (including Newstart or the Disability Support Pension; but not Austudy) for at least 26 weeks continuously (39 weeks if you are over 55); and
You've requested and received from Centrelink within the past 21 days a standard letter that confirms you receive a required Centrelink allowance; and
You have insufficient money to meet your 'reasonable and immediate' living expenses.
To apply, write to your superannuation fund, explain that you're in severe financial hardship and demonstrate that you meet the eligibility criteria above.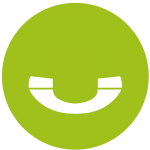 You might feel overwhelmed, but you have options and there are steps you can take yourself. But if you feel you need a bit more guidance or need help quickly, simply call us.