Risks of Buy Now Pay Later
Unaffordable debt
Buy Now Pay Later (BNPL) services make it easy to spend more money than you can really afford. The purchase cost can seem cheaper when you split it up into smaller repayments but many people lose track of how much is due and when (particularly if you've made multiple purchases on different days and are using more than one BNPL account). You could quickly get caught spending far more than you intended or more than you can afford to repay.
Difficulty tracking your spending
Buy Now Pay Later purchases have a tendency to sneak up on you.  It is easy to go from paying $25 each fortnight over 8 weeks for a nice jumper to wear on a Saturday night, to buying a few more items over the next week and finding you have committed the equivalent of your food budget for the fortnight to buy now pay later payments.
Your credit rating can be affected
Some Buy Now Pay Later lenders will check your credit file when you sign up and then every time you use their services. These checks are recorded as a new line of credit request and / or a credit enquiry on your credit report. Having multiple Buy Now Pay Later applications and accounts on your credit report can impact your future credit applications, such as for a car loan or home loan.
See further information about your credit report.
The fees can add up quickly
If you pay late or miss repayments:
You'll incur late payment fees and collection fees which can be unlimited (not capped).
The fees charged can vary from one Buy Now Pay Later service to another. For example, one Buy Now Pay Later lender will charge you a late payment fee of $8 each time a repayment is not paid by the due date and another $30 collection fee each time they do anything to collect an overdue payment.
You may also incur other costs like a dishonour fee from your bank if there was not enough money there to make the payment.
If you use your credit card to make the repayments and don't repay your credit card then you will end up paying interest as well.
Late or missed payments may also be listed on your credit file as a default, which can make it difficult to get approved for other loans in future.
The credit laws do not apply
Buy Now Pay Later lenders are not covered under the National Consumer Credit Protection Act, which means they don't have the same obligations as banks and other lenders to check that you can afford the repayments or to have financial hardship provisions in place or to be a member of an external dispute resolution scheme (most are voluntary members).
Alternatives to Buy Now Pay Later
Save up before making new purchases
Consider creating a "save now, buy later" account along with an emergency fund to allow for any unexpected expenses you may have in the future.
If you are considering making a purchase through Buy Now Pay Later, take some time to consider if you really need the item. If you decide that you'd still like to buy it, save up over time to purchase the item rather than spending money that you don't actually have.
Moneysmart has useful information on how to save money effectively.
Need to buy essential household goods?
No interest loans (usually $800 to $1,500) are available for people on low incomes to buy essential household goods, such as TVs, computers, couches, washing machines and fridges.
Need help urgently with everyday living expenses?
If you're in crisis or need help urgently with living expenses, there are emergency relief programs that can help you with things like food, transport, accommodation, utility bills and clothing.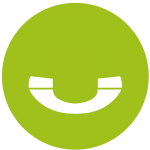 You might feel overwhelmed, but you have options and there are steps you can take yourself. But if you feel you need a bit more guidance or need help quickly, simply call us.